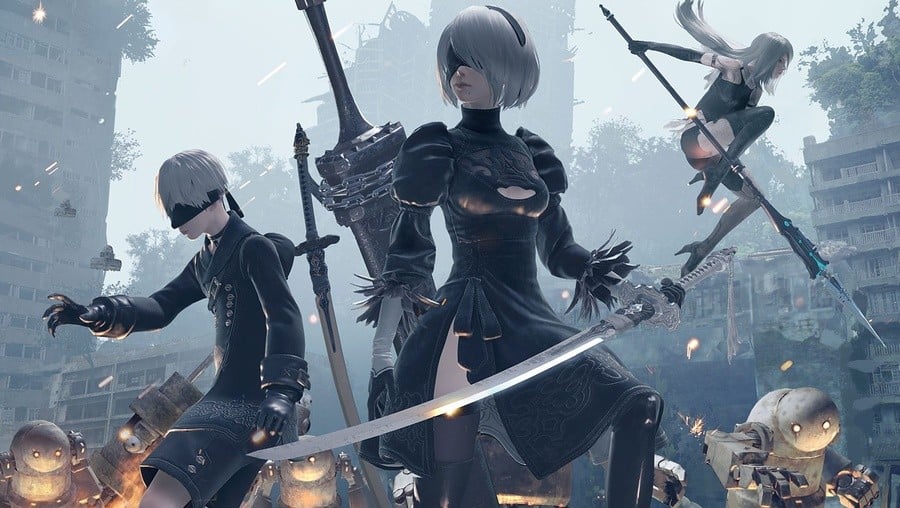 As much as we appreciate Bayonetta and the more recent release Astral Chain, one other PlatinumGames title we would love to see make its way to the Switch is the critically-praised action role-playing game, NieR: Automata.
Nintendo fans have requested a hybrid version for quite some time, and during an interview with Bunnygaming not long ago, the director Yoko Taro was once again asked about the possibility of a port.
*While laughing* You already know the answer, it's – "Please ask Square Enix!"
This same question was previously raised during a live stream last year, and the producer Yosuke Saito said he was all for it, but the decision wasn't up to him. Prior to this, the lead designer Takihisa Taura said he was more than open to the idea of a Nintendo port if Square Enix was willing to fund it.
From our perspective in PlatinumGames, if Square Enix pays us to do it, we'll make you a version for the Switch, we'll make you a version for the Super Nintendo if you want – anything you ask for.
Square Enix has already given the Switch a significant amount of attention – with limited-time exclusives such as Octopath Traveler and more recently announcing a whole bunch of Dragon Quest games (past and present) for the system.
Do you think there's a chance of NieR: Automata making its way across to Nintendo's hybrid device? Share your thoughts below.
[source gonintendo.com]