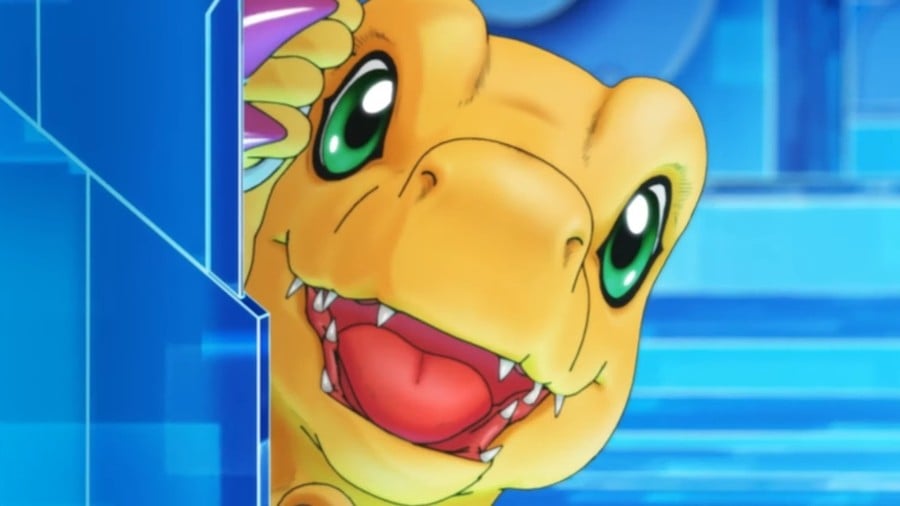 During the "Future of Digimon" panel at this year's Anime Expo, Bandai Namco announced Digimon Story Cyber Sleuth: Complete Edition for the Nintendo Switch.
It's arriving on 18th October and brings together Cyber Sleuth and Hacker's Memory. Digimon Story: Cyber Sleuth first arrived on the PlayStation Vita in 2015 and Digimon Story: Cyber Sleuth - Hacker's Memory followed in 2017 – releasing on Sony's handheld and home console at the time.
If you're looking forward to the arrival of this game on Nintendo's hardware, you'll be interested to hear it includes a few extra goodies. You'll get access to the Royal Knights (Alphamon NX, Crusadermon NX, Gallantmon NX, Leopardmon NX, Omnimon NX) and an item combo pack. Take a look at all of this and the game's North American box art below:
You can even head over to the official Bandai Namco website and pre-order a copy of Digimon Story Cyber Sleuth: Complete Edition right now. For more information about this game, check out our previous post and the trailer below:
Were you planning to add this title to your Switch collection? Leave a comment below.
[source twitter.com]