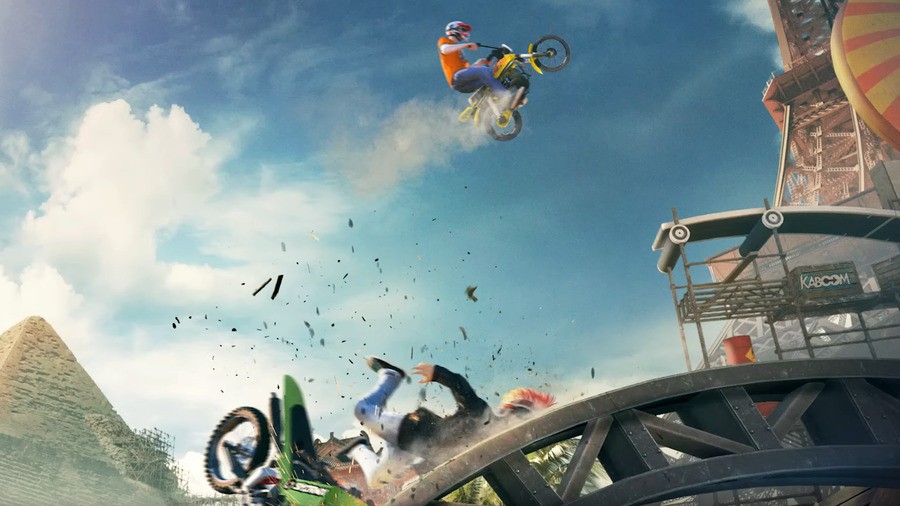 Trials Rising on the Switch might be a little rough around the edges, but it's still an incredibly fun game with a large number of challenging courses to complete. If you have been chipping away at the game since its February release, you've probably seen everything it has to offer by now, including the first expansion.
Fortunately, at Gamescom 2019, Ubisoft revealed the second DLC pack – Crash & Sunburn – will arrive on 10th September. This expansion includes 37 new tracks set across South America, Africa, Australia, and Antarctica. There are two new bike designs as well: The Turtle and The Alpaca.
The Turtle features a roll bar that will both protect the rider and give riders a new way to ride. The Alpaca challenges players to completely rethink handling the bike with the shocking twist of front-wheel drive.
Crash & Sunburn is part of the Expansion Pass for $19.99 USD or can be a standalone purchase for $11.99 USD. The pass also comes with the first expansion, the Stuntman Rider Pack and the Samurai Pack. Take a look at the new trailer below:
Will you be returning to Trials Rising in September to check out the second expansion? Tell us down below.