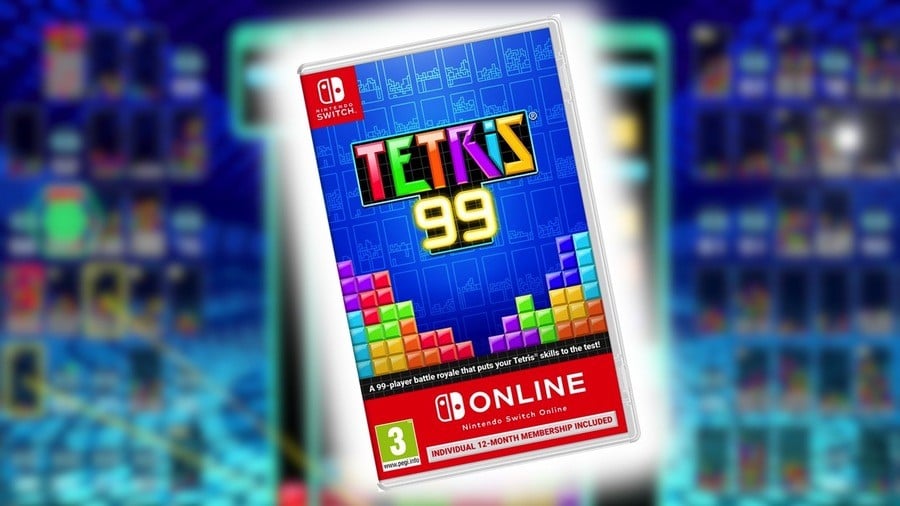 Well, it's official: Tetris 99 is receiving a physical release in the west with the Big Block DLC included as standard.
It was probably a safe bet to assume this was coming - we had confirmation of it arriving in Japan last month, and then a recent Australian rating pretty much confirmed the version we're talking about now - but it's nice to know for sure.
The physical edition will include the main online component to the game which is already available for free on the eShop, as well as the Big Block DLC package which introduced two offline modes - CPU Battle and Marathon. You'll also get an individual 12-month subscription to Nintendo Switch Online.
Of course, the Big Block DLC itself will be getting more modes later this year, whether you buy it as part of this bundle or from the eShop. Those modes are as follows:
Local Arena: Get up to eight friends together for a local battle!
2P Share Battle: Share Joy-Con controllers for a two-player game!
We don't have any pricing info for the western release yet, but we do know it's coming on 20th September - the same day as The Legend of Zelda: Link's Awakening.
Any physical collectors out there who want to add this to their shelves? Or are you happy enough with your digital version? Let us know in the comments below.
[via twitter.com]