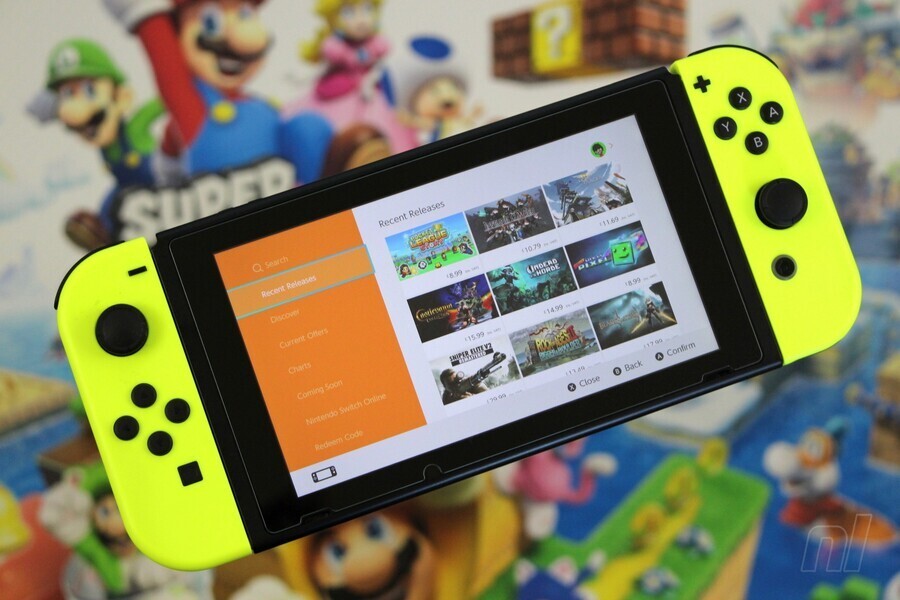 Sorry physical fans - the relentless march of the ephemeral non-physical future continues according to Nintendo's freshly released financial results for the April-June period. The first quarter of the financial year sees the company's digital sales business in rude health with digital sales on Switch for the period totalling 30.6 billion yen (over $280 million / £230 million), a significant 65.3% increase from the same period in 2018.
This figure includes not only download versions and download-only games, but also add-on content and sales of Nintendo Switch Online, so while that sizeable jump is still indicative of the ongoing trend towards digital purchases, the addition of Nintendo's online subscription service is also partly responsible for growth in this area.
Overall, digital sales made up 38.3% of total video game sales for the company, compared to 24.2% for the same quarter last year. Elsewhere, the company's mobile concerns also saw a nice little year-on-year increase of 10% bringing in a cool 10 billion yen (approximately $92 million / £75 million) from the various Nintendo IP available on smartphone storefronts.
While Nintendo Switch Online may not have been the resounding success the company might have hoped, these results show that things are moving in the right direction from the perspective of the bottom line. And as much as we love physical media here at Nintendo Life, there seems to be no denying that the future is all digital.
Are you partly responsible for this increase in digital sales? Those eShop sales are too tempting, no? Let us know how your digital library is coming along with a comment in the appropriate place below.
[source nintendo.co.jp]