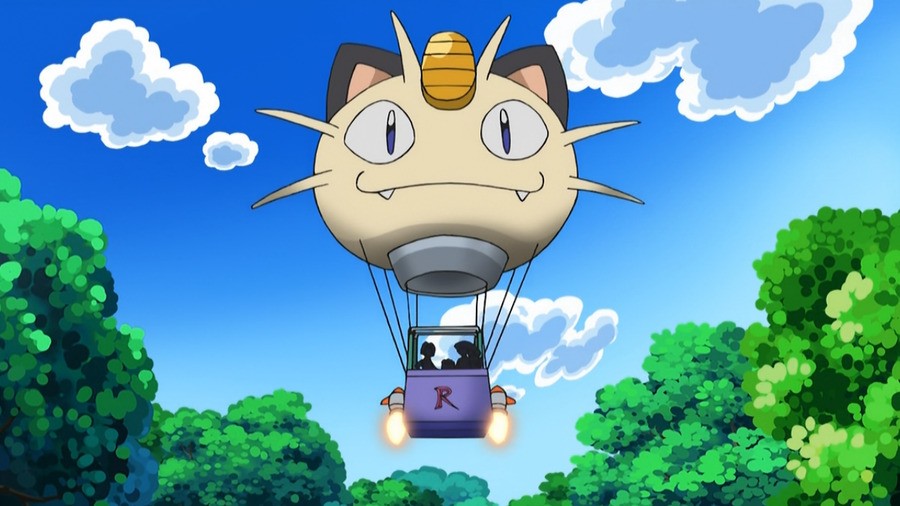 With the game's latest update, data miners discovered evidence of a potential Team Rocket and 'Shadow Pokémon' appearance in Pokémon GO. Since then, developer Niantic has teased the iconic evildoers through its AR photo mode and artwork, but this latest stunt is the biggest tease so far.
During Pokémon GO Fest in Dortmund, Germany - an event hosted by Niantic which has drawn in players from all over the world - a hot air balloon featuring Team Rocket's letter 'R' logo was spotted, most likely acting as a nod to the Meowth-shaped balloon that Jessie and James use in the franchise's anime series. Eurogamer reports that players in attendance were encouraged to gather for an event photo when it flew overhead.
So what does this all mean? Well, the data mined evidence suggests that there will a new achievement relating to battle encounters with Team Rocket grunts and that you'll be tasked with purifying the aforementioned Shadow Pokémon. Several monsters have reportedly been given Shadow versions according to the data, but it would be wise to wait until Niantic officially releases the new content before getting too excited over the possibilities.
It was also recently confirmed that Armoured Mewtwo would be appearing in Raid Battles for a limited time.
A decent way to add something new and fresh to the game? Are you excited to see Team Rocket appear? Let us know in the comments below.
[source eurogamer.net]