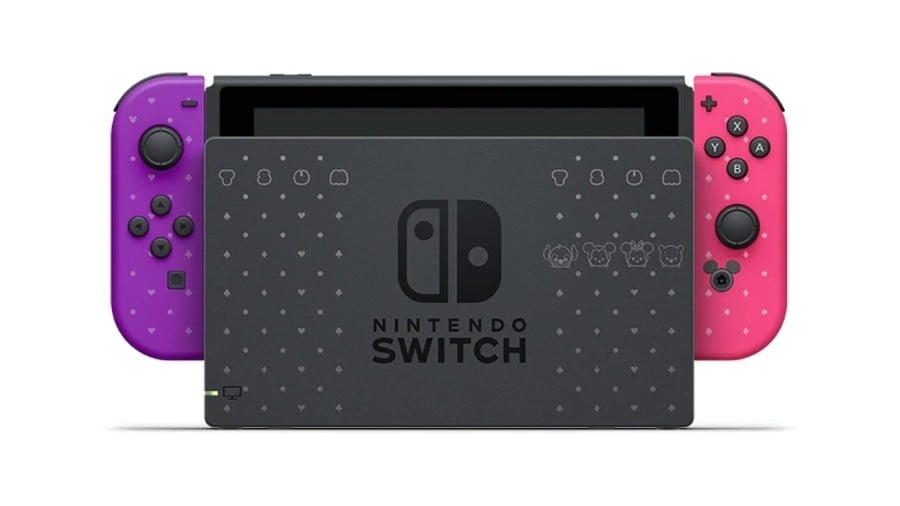 One game you might have completely forgotten about was Disney Tsum Tsum Festival, originally revealed earlier this year for the Switch during the February Nintendo Direct.
The game based on the insanely popular Tsum Tsum franchise rolls onto the Switch in Japan on 10th October. To celebrate this particular launch, Nintendo and Disney will be releasing a special Tsum Tsum Switch bundle alongside the game.
As shown on Nintendo's Japanese website, the system comes with purple and pink Joy-Cons covered in Tsum Tsum patterns. The dock also has a pattern on it and the Switch HOME button on the right Joy-Con is shaped to look like the Mickey Mouse logo.
The bundle will be priced at 36,080 yen and comes with the game software and a code for special in-game outfits. The system itself will be a revised unit, with better battery life.
What do you think of this new Switch Bundle? Tell us below.
[source japanesenintendo.com]