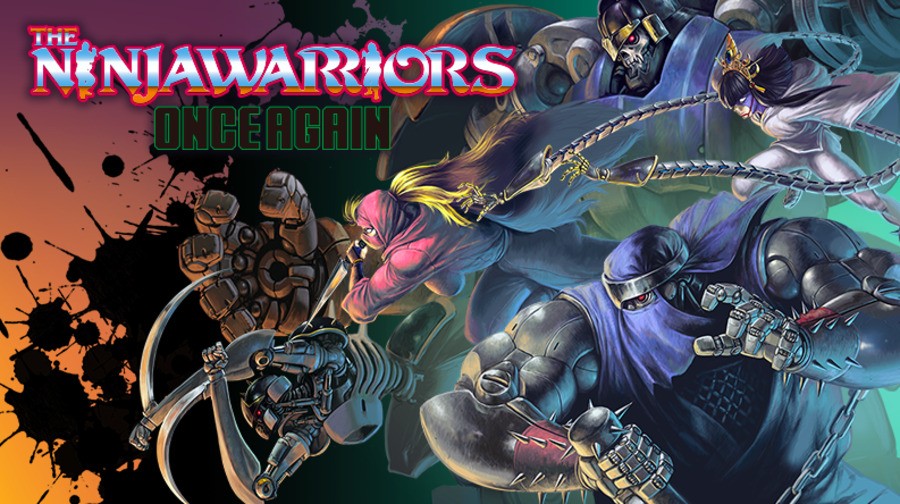 Remember that Ninja Warriors sequel we reported on a while back? We've not heard anything about it for a while, but last month (sorry, we must have been asleep) Taito confirmed that the game – which is being developed in conjunction with Natsume Atari – will hit Japanese PS4 and Switches in July of this year.
Taito has also released a bunch of screenshots for Ninja Warriors Once Again which show new characters Yaksha and Raiden getting in on the action with the original three Ninja Warriors. As you can see, Raiden is an absolute unit.
Here's some PR:
Based on the 1994-released The Ninja Warriors: Again, which is a Super Famicom arrangement of the 1987-released arcade game The Ninja Warriors, The Ninja Warriors: Once Again is a 25-year-later remake from the Tengo Project main staff that brought you the original games. While retaining its 16-bit style, The Ninja Warriors: Once Again significantly enhances the character resolution, pattern amount, and more to match the latest hardware. In addition to two new playable characters, The Ninja Warriors: Once Again implements a two-player co-op mode that was not available in The Ninja Warriors: Again.
There's no word on pricing yet, but will you be downloading this when it launches in Japan? Let us know with a comment.
Thanks to sdelfin for the tip!
[source gematsu.com]