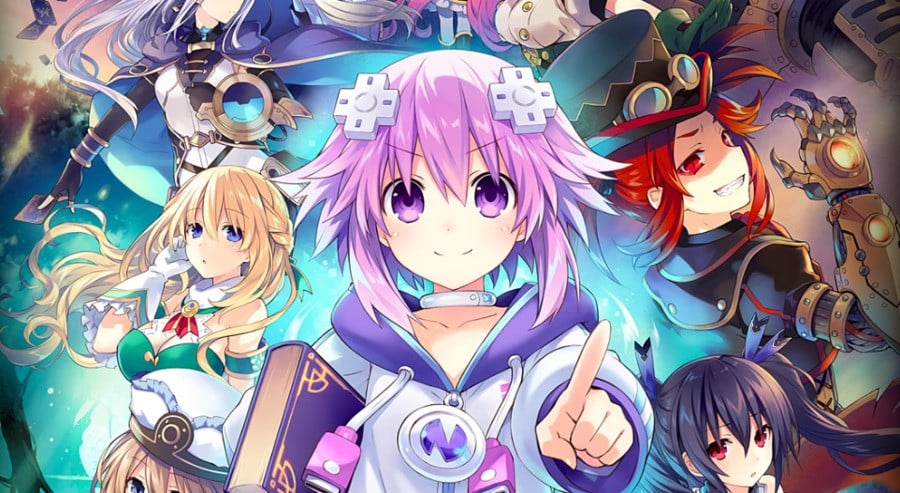 Super Neptunia RPG is only a month or so away from launching on Switch and to get fans hyped for its release, Idea Factory has shared a huge batch of new battle screenshots and more details to tell us more about the game.
Let's start off with the new info, which talks us through how Elements, your Goddess Form, and Break Attacks can all play a role in battle:
Elements: Skills have an Elemental type that can affect the damage that enemies and allies take. With a total of 9 Elements, players will need to prepare and set their skills accordingly to defeat any foe. An enemy can react to elements in three different ways: Weak, Absorb, and Resist. Players should note that if the elemental match-up is unfavorable, you can end up dealing zero damage, or even healing the enemy.

Goddess Form: Players can transform their CPUs into their Goddess Form when the Goddess Gauge is filled. The Goddess Gauge will increase as your CPU take damage from an enemy during battle. Transforming into their Goddess Form will change your CPU's appearance and also increase their stats.
Break Attacks: Each character can perform a character-specific special attack known as a Break Attack. Before you can cast your Break Attack, players will need to fill their Break Gauge, which increases every time you deal damage to an enemy. Once a slot is filled, players can pick one character to unload their Break Attack.
And now for the screenshots. It's worth noting that these images are actually taken from the PS4 version of the game so you might notice one or two slight differences when you play it on Switch.
The game is scheduled to launch physically and digitally in North America on 25th June, and in Europe on 28th June. If you want to learn more, make sure to check out our previous coverage which contains more screenshots and a list of key features for the game.
Will you be picking this one up next month? Do you like the look of these screenshots? Tell us below.