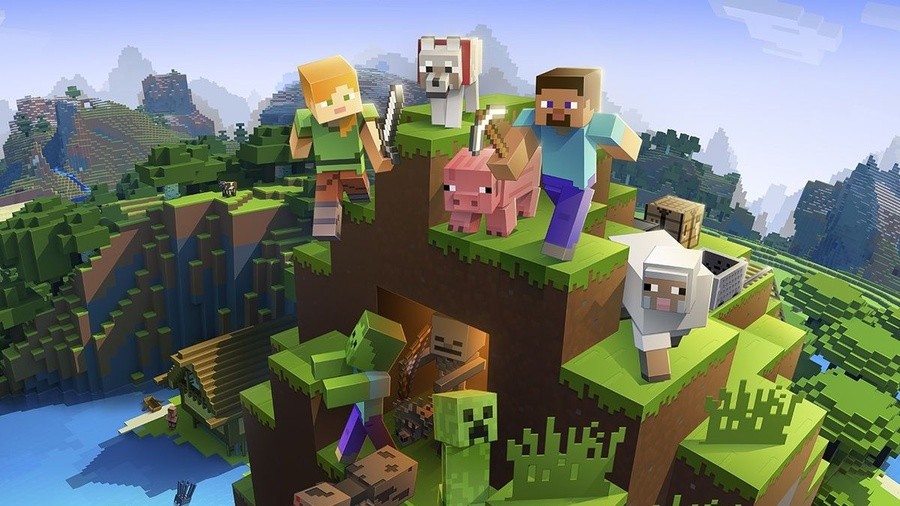 Today, the global phenomenon that is Minecraft is celebrating its 10th anniversary and we dread to think how many blocks have been lovingly crafted in that time around the world.
On 17th May 2009, Minecraft saw its first public release. The build wasn't quite the same as the beast players enjoy today, but it steadily grew with new updates and features, quickly amassing an adoring fanbase. The full release came on 18th November 2011 when it launched across PC, Mac, and smartphone devices.
Since then, it's been found on pretty much every modern gaming platform imaginable. Nintendo players have been treated to Wii U, Switch, and New Nintendo 3DS versions of the game, all of which have received multiple updates and fresh content to keep players glued to their screens. It was recently announced that the Wii U edition would no longer be supported with new updates, however, with other systems now taking priority.
A frankly ridiculous amount of sales across all platforms has seen the game become one of gaming's biggest success stories. It surpassed one million sales before having any backing from an external publisher, and has reportedly gone on to sell more than 154 million copies in its lifetime. This makes it the second best-selling video game of all time, only falling short to Tetris.
As part of its tenth anniversary celebrations, Minecraft Earth has also been revealed. Just like Pokémon GO, the game is a smartphone app which merges Minecraft with the real world. You can check out the debut trailer below.
Have you played Minecraft over the last decade? Are you one of the 154 million who have contributed towards its massive success? Feel free to share your stories with the game in the comments below.