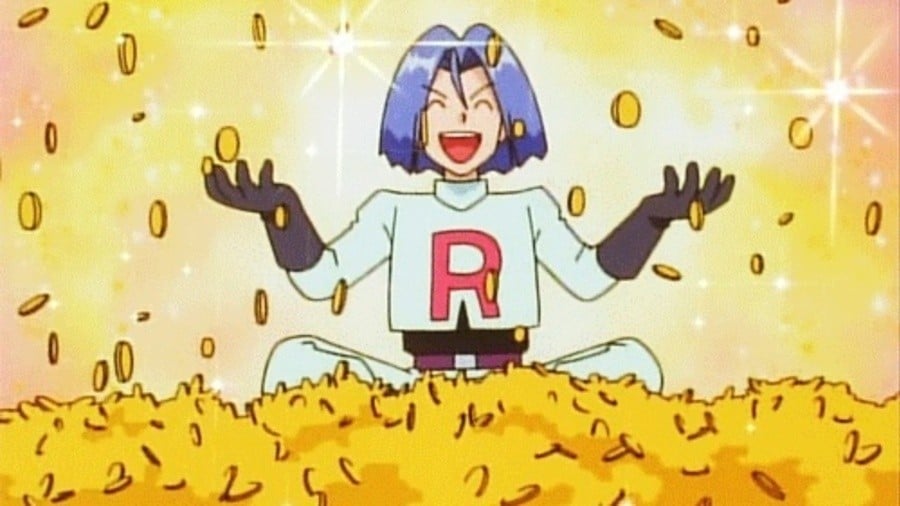 Pokémon's a pretty popular franchise, and smartphones are pretty popular devices, so combining the two was probably a pretty smart idea. Well, as it happens, it definitely was a smart idea, as new data suggests that players have now spent an approximated $2.5 billion on the games to date.
The data comes from mobile app intelligence site, Sensor Tower, which has taken into account total spending across six smartphone Pokémon titles. You can probably guess which game tops the charts in terms of revenue, but let's dive into the good stuff anyway, shall we?
Pokémon GO is obviously the highest-earning mobile game in the franchise, taking home almost 98% of that total with an estimated $2.45 billion in total player spending. The other $50 million (which sounds strangely tiny in comparison) is split across Pokémon Shuffle Mobile (estimated to have taken $25 million in player spending), Pokémon Duel, Pokémon Quest, Pokémon: Magikarp Jump, and Pokémon TCG Online.
Interestingly, Sensor Tower's report also suggests that 35% of this revenue has come from US players (or $875 million), with Japan accounting for 29% (approximately $725 million). The apps have amassed "nearly 640 million" downloads between them.
Anyone else wishing that they'd invented the series back in the '90s? There are some pretty staggering figures here!
[source sensortower.com]