Indie publisher QubicGames has temporarily placed a huge discount on its action-adventure platformer Escape Doodland, promising more, similar sales in the future.
The sale takes Escape Doodland's usual $9.99 price right down to just $0.99 - if the game's premise interests you, dropping a single dollar on it seems like a no-brainer to us. The sale is, unfortunately, exclusive to the North American eShop, although players from other regions could always use a second account or temporarily change their profile's country setting to snag the offer for themselves.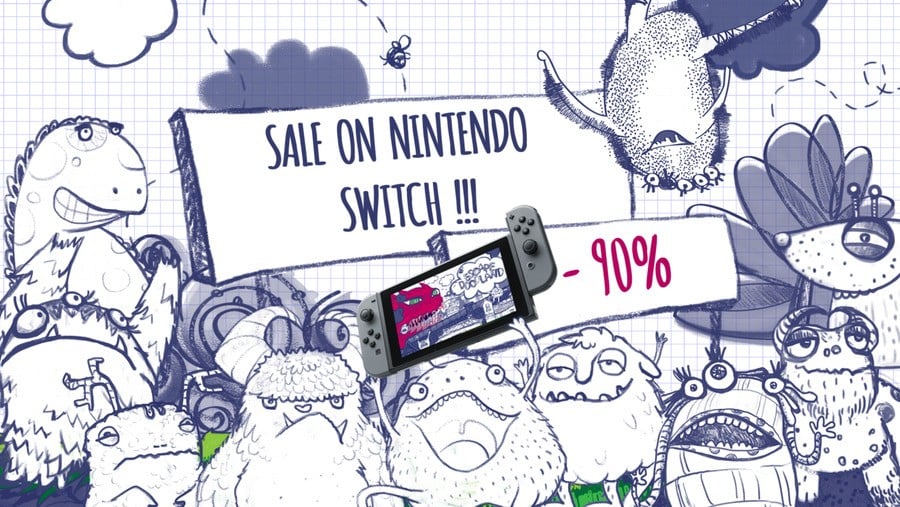 QubicGames tells us that another crazy 90% off deal will be taking place in just two weeks' time, although the game benefitting from that sale hasn't been revealed. The studio says that "we want to regularly give this kind of huge special offer for one of our games", so we're hopeful that this new initiative could provide us with some lovely bargains going forward.
If you're interested in any of the studio's Switch games, we'd make sure to keep an eye out on their eShop listings.
Will you be grabbing Escape Doodland for $0.99? Are you excited to see what might come next? Tell us below.