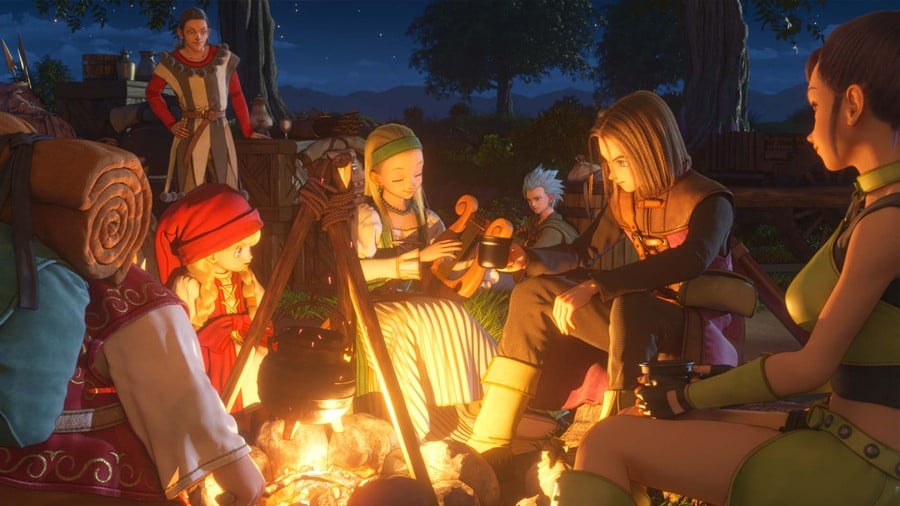 We've known that Dragon Quest XI was on its way to Switch for some time, but today we finally got confirmation that it would be coming to the west this year. Hurrah!
Dragon Quest XI S: Echoes of an Elusive Age - Definitive Edition (try saying that twice as fast) will hit the console this Fall, and comes with a generous helping of exclusive content to make it stand apart from the original version, which launched on PS4, 3DS and PC last year (the 3DS version remains exclusive to Japan).
This shiny new edition includes new character-specific stories which will give the main cast more time to shine, and the game will boast a fully-orchestrated soundtrack, as well as the original music. You'll also be able to pick from either the English or Japanese voice track. However, the most exciting feature is the ability to switch to 16-bit-style graphics at any point; the 3DS version included a similar feature. All of these elements can be toggled between during play.
While we've had to wait a little longer than our PlayStation 4-owning chums to get our hands on this esteemed JRPG, we think it's nice that the Switch version of Dragon Quest XI is getting such a large amount of exclusive content. Let us know if you agree by posting something below.