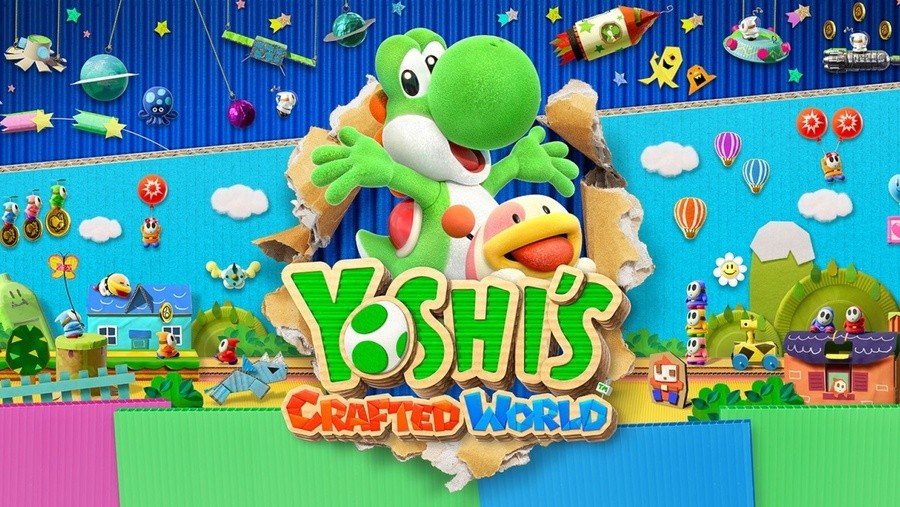 Several hours ago, Yoshi's Crafted World was finally given a solid release date for Nintendo Switch, with the game officially launching on 29th March. If you happen to live in Japan, or if you really enjoy import fees, you'll be able to get your hands on a rather special version on that very day.
Alongside the traditional physical release available at stores, and the digital option available from the eShop, Japanese players can pick up a physical case without the cartridge inside. Instead, those who purchase it will find a download code waiting for them inside the box.
As you can see above, all three versions are exactly the same price (from Nintendo's official outlets, at least), with the physical-download option exclusively available through the country's My Nintendo Store. The reasoning behind this release is to provide an option for those who love collecting physical cases, but see the benefits of buying games digitally for convenience. This way, you can still put a lovely box on your shelf, but there's no need to switch out cartridges every time you want to play.
As it happens, this isn't the first time that Japan has seen a release like this. Last year, both Pokémon: Let's Go and Super Smash Bros. Ultimate saw the same setup.
Would you like to see this option become available in your region? Or do you think having empty boxes lying around is just a waste of space? Let us know down below.
[source store.nintendo.co.jp, via nintendosoup.com]