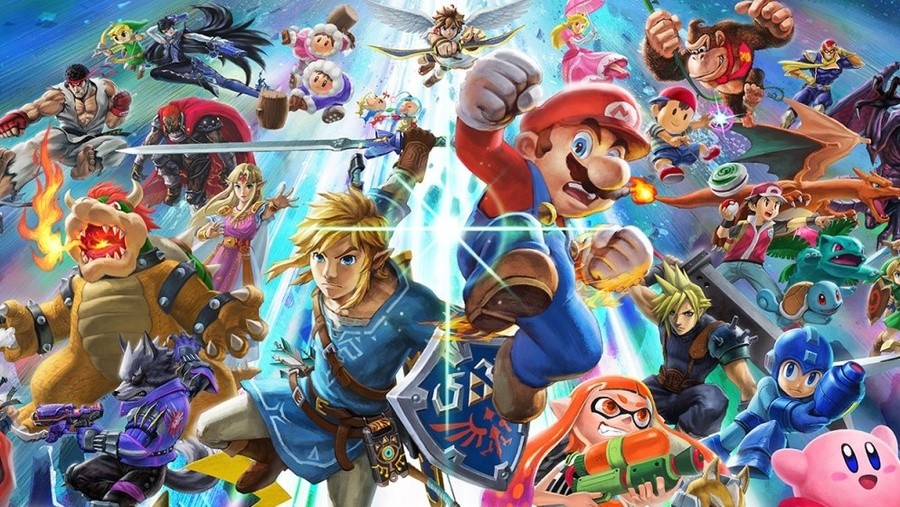 UK chart data is now in for the week ending 29th December, giving us the final sales totals for the year 2018 and revealing which game enters the new year at number one.
Unsurprisingly, the new year's number one honour goes to Red Dead Redemption 2, which has had a fantastically strong presence in the charts ever since it released in October. Super Smash Bros. Ultimate has climbed up a spot this week into fourth place, despite actually seeing a dip in sales of 29%; this drop was to be expected considering these sales come from the week after Christmas, but other titles tumbled down slightly more in comparison.
Elsewhere, we now know that 22 million boxed games were sold in the UK across 2018 - a drop of 7.1% from the previous year - although Switch game sales actually increased by 90.1% over the previous year with revenue increasing by 73.4% as a result (of course, the Switch was only on sale from March onwards in 2017, and the system's install base is much higher now than at launch). Before we get into this week's top ten games, here's a look at how 2018's UK game sales were split across each major platform:
PS4 - 42.2%
Xbox One - 30.5%
Nintendo Switch - 24%
3DS - 2.1%
PC - 0.7%
Wii - 0.2%
Xbox 360 - 0.2%
And now this week's top ten all formats chart (physical sales only):
1. (1) Red Dead Redemption 2
2. (2) FIFA 19
3. (3) Call of Duty: Black Ops 4
4. (5) Super Smash Bros. Ultimate
5. (4) Battlefield V
6. (10) Forza Horizon 4
7. (6) Spyro Reignited Trilogy
8. (7) Mario Kart 8 Deluxe
9. (9) Crash Bandicoot N.Sane Trilogy
10. (8) Spider-Man
Did you buy any of these chart-topping games this week? Are you surprised by the console game sales split? Let us know down below.
[source gamesindustry.biz]