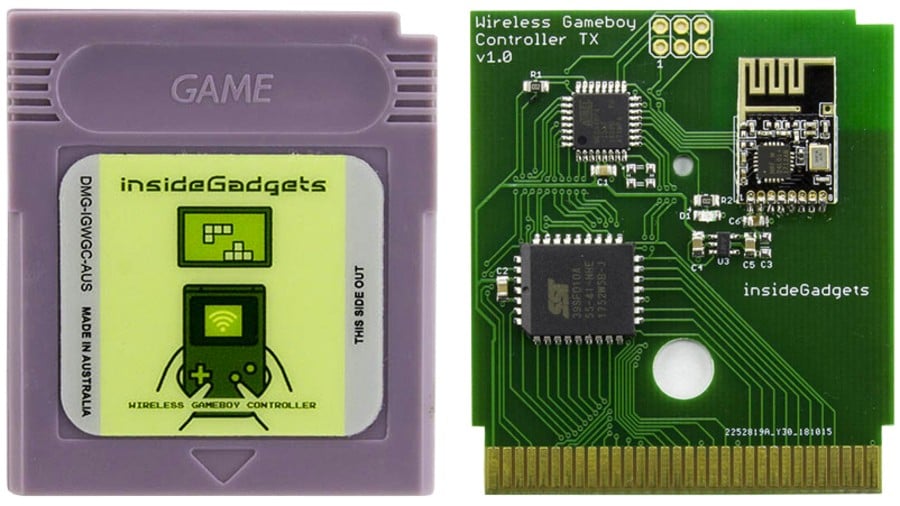 Ever played an old Game Boy classic on the Wii's Virtual Console and thought, "hey, this is great, but it still doesn't feel quite like it used to in the good old days"? Well, this custom cartridge could well solve that dilemma as it allows players to use any Game Boy system as a controller for your GameCube or Wii. Neat.
The cartridge has been designed by Alex Iannuzzi, who has shared a blog post describing its creation and lists any that he does make for sale. No hacking or modification to the actual systems is required - this is simply a handmade Game Boy cartridge that can both spark your old system to life and wirelessly communicate with a receiver which plugs into your console of choice. Simply pop the cartridge in and play.
If you're interested in the technical genius at work behind the project (which admittedly goes a little over our heads at certain points) you can read the full blog post here. Iannuzzi has also shared a video demonstrating the cartridge in action.
You can pick one up for yourself here (prices range from $14 for the model seen in the video to $23 for a version which instead resembles the smaller Game Boy Advance cart). The cartridges can be used with GameCube, Wii, and PC (Windows/Linux), and a Super Nintendo receiver is also on the way in the future.
What do you think? A clever little homemade project? Share your thoughts with us in the comments below.
[source gizmodo.com, via insidegadgets.com]