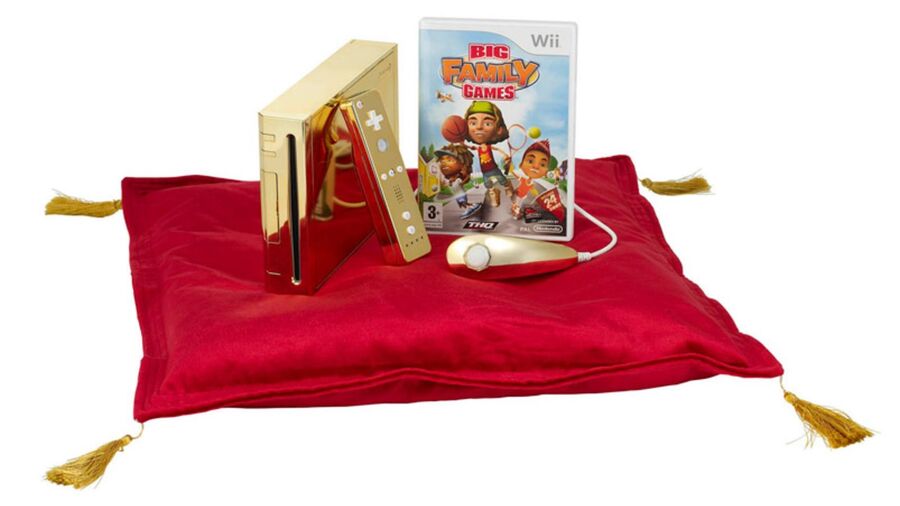 Just under a decade ago, publisher THQ released Big Family Games, a Wii title which hoped to follow in the famous footsteps of Wii Sports with its own family-friendly, motion control minigames. If you haven't heard of it before, that's likely because it never reached those high levels of success, but there's a rather comical PR stunt story to be told surrounding it anyway.
To spark media interest in the game, THQ supposedly sent a golden Wii console to Elizabeth II, the Queen of the United Kingdom, so that she could enjoy flinging digital horseshoes at chickens in her spare time. Since then, the whereabouts of this special Wii has been largely unknown - especially since you can't just send any old item to the Queen - so where is it now?
Amazingly, one man has actually set out to track it down, even if that means flying around the globe to do so. That man is Chris Bratt, host of People Make Games and ex-video producer for the good folk at Eurogamer, and he's created this ace little video below showing his discoveries. If you're a fan of incredibly random Nintendo trivia, this one's for you:
Above all, we're happy to see that it still exists and is being loved to this very day, even if not by the Queen herself...
[source youtube.com]