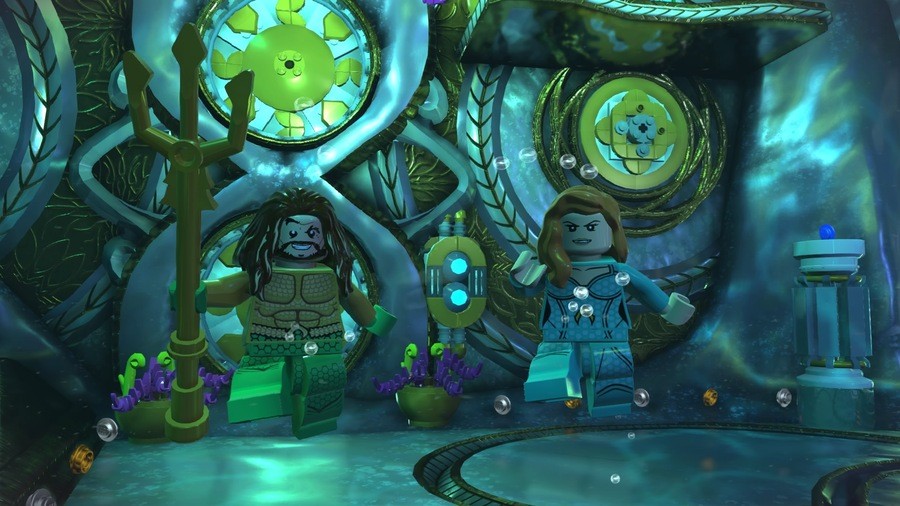 The second Aquaman movie pack has arrived in LEGO DC Super-Villains on Nintendo Switch today, further expanding the game's world and character roster.
These action-packed Aquaman movie packs offer players the chance to control DC's legendary pair, Aquaman and Mera, two characters recently reimagined in last year's blockbuster film. It's up to this pair to lead their people against Aquaman's brother, Orm, who seeks to unite the seven kingdoms against the surface world.
On top of this added story element, each pack adds new playable characters:
Aquaman Movie Part 1: Aquaman (Gladiator), Black Manta (Movie), Mera, Orm (Gladiator), King Nereus and Queen Atlanna.
Aquaman Movie Part 2: Aquaman (Movie), Vulko, Trench Creature, Murk, Brine King and Orm (Movie).
'Aquaman Movie Part 1' and 'Part 2' are both part of the Season Pass for the full game. This Season Pass is included in the Deluxe Edition of the game, or can be purchased separately for $14.99. You can also grab the two Aquaman DLC packs without the Season Pass - they come together in a bundle for $5.99.
Have you been enjoying LEGO DC Super-Villains? Feel free to read up on the game in our review if you'd like to learn more.