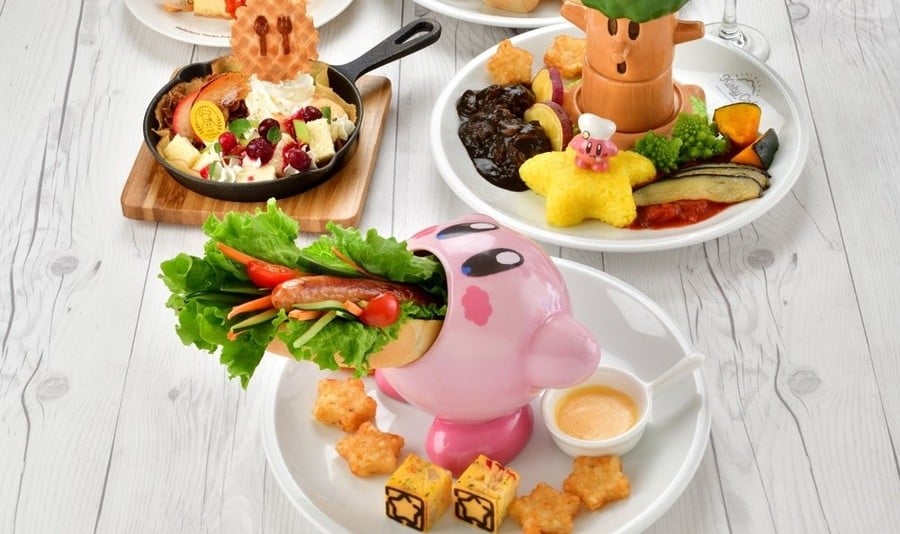 Sitting proudly on our list of must-do things in Japan is the Kirby Cafe, a restaurant dedicated to our favourite pink sphere of joy and related, yummy-looking food. Starting on 27th February, the cafe is seeing a bit of an overhaul, introducing new menu items and even some new merchandise which you can take home after you've eaten.
You can see all of the new goodies in the images below (and we'd urge you to check out this gallery of our favourite meals and products from the cafe's original setup, too).
As promised, once you've gobbled up your meal of choice, you can take home your very own souvenir or twenty. In some ways, it's quite lucky that we don't live in Japan - we'd end up taking the entire store home if we could.
If you're lucky enough to live nearby or happen to be visiting Japan soon, reservations for this second phase open on 12th February. You can make your reservations on the cafe's website (it's located in Tokyo Skytree Town and is open until 2nd June).
Which option would you go for, given the chance? Would you like a Kirby Cafe to open in your area? Tell us below.
[source twitter.com, via japanesenintendo.com]