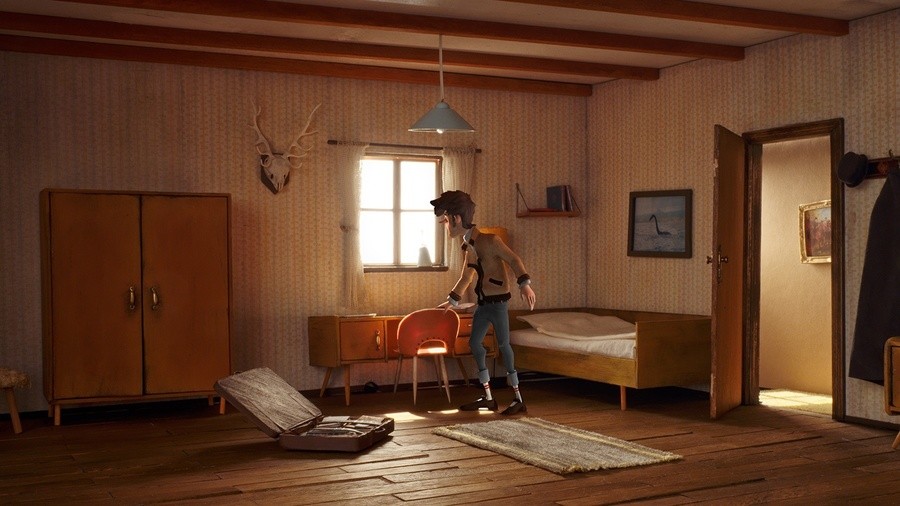 Headup Games has brought a lovely little collection of games to Switch over the past year and a half, publishing the likes of Runbow, Slime-san, The Inner World, Bridge Constructor Portal, and Earth Atlantis to name a few. Now, the studio has got in touch to share some of its best and biggest games launching this year, and four of them are coming to Switch.
Some of these have already previously been confirmed, but we now have updated release windows and information for each title. So, shall we?
Trüberbrook
Release: Mid-March
A highly-stylised graphic adventure arriving on all platforms, Trüberbrook comes complete with its very own 'Interrogation' trailer (which we've included below). The blurb sets the scene for this one:
"The past few weeks a lot has happened in our little Trüberbrook: Most of the villagers have been given their voices, all the houses, squares and secret science labs have been built and the team is about to go on a great journey..."
Windscape
Release: End of March
Described as being a Zelda-like game, Windscape has you playing as a young girl living on your parents' farm, set in a "lovely world made up of floating islands in the sky". As you discover the world you learn that something has gone terribly wrong, however, with islands breaking apart and falling from the sky.
Dead End Job
Release: Q2 2019
Dead End Job is a twin-stick shooter that sees you take on the role of Hector Plasm, (an employee of a paranormal pest control company called 'Ghoul-B-Gone'). Your aim is to become the employee of the month, at which point you will be deemed ready to avenge the murder of an ex-coworker.
Silver Chains
Release: Q3 2019
The debut title from developer Cracked Heads Games, Silver Chains is a first-person horror coming to Switch a little later in the year, slightly after its Q2 release for PC. The game uses Unreal Engine 4 to bring to life the "hauntingly beautiful" interiors of an early 20th century English manor. This Victorian architecture is said to play its part in creating an eerie atmosphere throughout.
---
Do any of these games take your fancy? Will you be keeping an eye out for them as they arrive over the next few months? Let us know your thoughts in the comments.