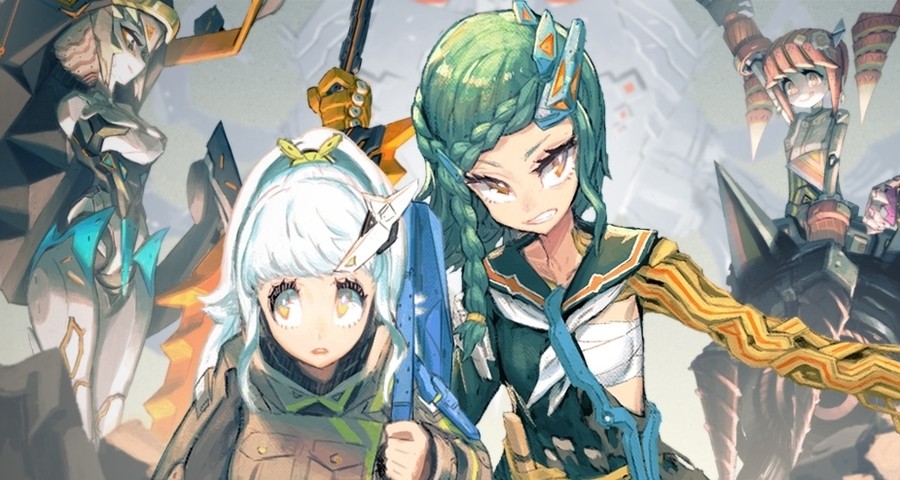 Game Freak's lesser-known 2D action-adventure puzzle sidescroller Giga Wrecker Alt. appears to be making its way across to the Nintendo Switch and multiple other consoles in the near future, after being rated by the Taiwan Digital Game Rating Committee.
Giga Wrecker was first revealed in 2016 and debuted on Valve's Steam platform as an Early Access title. On consoles, the Alt. version will be published by Rising Star Games. You take control of a girl named Reika in a world invaded by an army of evil robots. Reika has the ability to manipulate debris in order to solve puzzles and crush enemies. Below are the key features, courtesy of the game's Steam page:
Mixture of exploration and physics
Smash down towering walls, use rubbles as platform and climb high cliffs……This game is an innovative mixture of physics and stage exploration.
Combination of puzzle and action
Crush enemies with a falling object, think and choose the right weapon for the right situation……you can enjoy the achievement of solving puzzles and gimmicks, beating traps and enemies.
Special abilities
The player character has the power called ARCHE(ARms Creating and Handling Effect), the ability to construct various weapons using rubbles and scraps from broken objects.
Each weapon has its own unique effect, so make full use of them to explore through the stages.
If you're surprised to hear Game Freak is releasing a game that's not Pokémon, there's no need to be. For a long time now, the Japanese developer has been working on the occasional side-project in between major releases. In the past, the company has developed games such as Drill Dozer on the Game Boy Advance and the rhythm eShop release HarmoKnight on the 3DS. Unfortunately, one that got away from Nintendo fans was Tembo The Badass Elephant. Obviously, Game Freak is also currently working on Town and the new Pokémon due out for Switch this year.
We'll be sure to let you know when there's a more official Giga Wrecker Alt. announcement.
In the meantime, tell us if you would be interested in playing this game on the Switch.
[source gematsu.com]