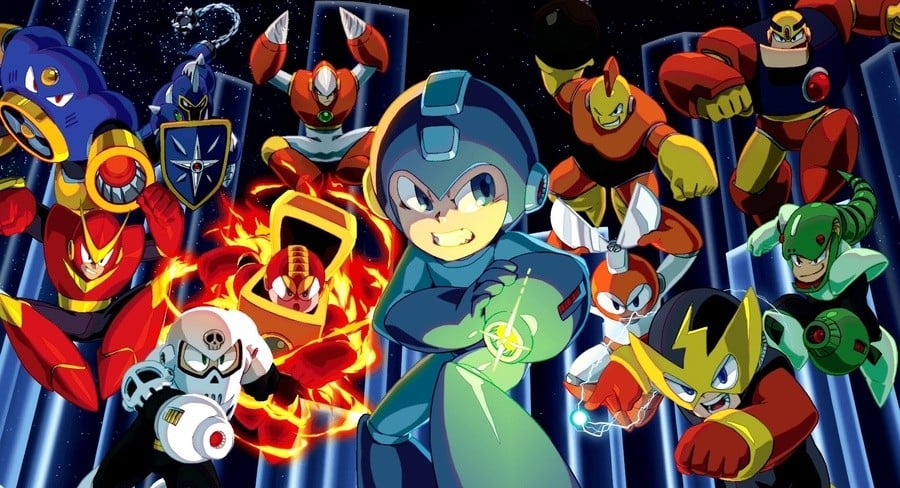 Capcom's blue bomber Mega Man might feature alongside the all-star cast in Super Smash Bros. Ultimate, but things have been quite rough for him over the past 15 years. According to Capcom financial data dating back to September, the Mega Man Legacy Collection - which debuted on the Switch earlier this year and prior to this on multiple other platforms - has now sold one million copies worldwide.
This is a rather significant feat as there hasn't been a Mega Man release to reach the one million sales mark in 15 years, even though there have been more than 50 games released in the long-running series that first started out on the NES in 1987. In case you're wondering, the other games in the series to reach one million sales include Mega Man 2. Mega Man 3, Mega Man X and Mega Man Battle Network 4 originally released on the Game Boy Advance in 2003. The 1988 release Mega Man 2 still has the highest amount of sales, shifting a total of 1.51 million units.
The most recent release in the series was Mega Man 11 in October. During an interview with the fansite Rockman Corner, the game's Producer Kazuhiro Tsuchiya said the team wasn't even sure about post-release DLC support for the newest entry in the series. While Legacy is technically a collection, we can only hope its sales milestone is enough for Capcom to continue pumping out new games, or at the very least encourage them to seriously consider DLC for the eleventh mainline release.
[source gonintendo.com, via capcom.co.jp]