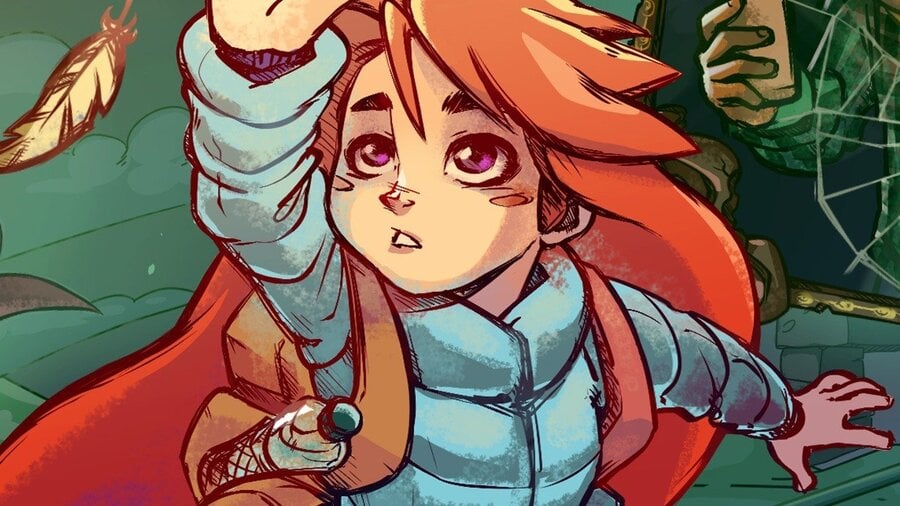 We hope you were able to join us during our live-stream of The Game Awards last night. If you had to miss it, for reasons such as your beauty sleep, fear not – we've got a lovely round-up of all the winners for you below, along with the nominated games for each category so you can tell us they were 'robbed'.
As always, we've got a lot of PC/PS4/Xbox One games in here, but from a Nintendo Switch perspective, there are still many titles of note. Indie darling Celeste missed out on getting the coveted Game of the Year award which it was nominated for – however, it did still walk away with the Games For Impact award and also the Best Indie Game award. Not a bad haul, in all honesty.
Fortnite, which of course is very popular on the Switch due to its portability, won the Best Ongoing Game award. It also walked away with the Best Multiplayer game award, too.
Motion Twin's roguelike Metroidvania Dead Cells snagged the Best Action Game award, but lost out to Celeste for best indie game.
The Best Debut Indie Game category had some blinding games in it and we had our fingers crossed for the lovely Yoku's Island Express, but it was pipped to the post by The Messenger, which is formidable competition indeed.
Still, Yoku's Island Express publisher Team17 need not feel too glum as the charming Overcooked 2 won the Best Family Game award, against strong competition from first-party Nintendo titles.
There are lots of Nintendo Switch games in the nominations below. Take a look and let us know your thoughts on The Game Awards 2018 with a comment.
Game of the Year
Assassin's Creed Odyssey (Ubisoft Quebec / Ubisoft)
Celeste (Matt Makes Games)
Winner: God of War (Sony Santa Monica / SIE)
Marvel's Spider-Man (Insomniac Games / SIE)
Monster Hunter: World (Capcom)
Red Dead Redemption 2 (Rockstar Games)
Best ongoing game
Destiny 2 (Bungie / Activision)
Winner: Fortnite (Epic Games)
No Man's Sky (Hello Games)
Overwatch (Blizzard)
Tom Clancy's Rainbow Six Siege (Ubisoft Montreal / Ubisoft)
Best game direction
A Way Out (Hazelight Studios / EA)
Detroit: Become Human (Quantic Dream / SIE)
Winner: God of War (Sony Santa Monica / SIE)
Marvel's Spider-Man (Insomniac Games / SIE)
Red Dead Redemption 2 (Rockstar Games)
Best narrative
Detroit: Become Human (Quantic Dream / SIE)
God of War (Sony Santa Monica / SIE)
Life is Strange 2: Episode 1 (Dontnod Entertainment / Square Enix)
Marvel's Spider-Man (Insomniac Games / SIE)
Winner: Red Dead Redemption 2 (Rockstar Games)
Best art direction
Assassin's Creed Odyssey (Ubisoft Quebec / Ubisoft)
God of War (Sony Santa Monica / SIE)
Octopath Traveler (Square Enix / Acquire / Nintendo)
Red Dead Redemption 2 (Rockstar Games)
Winner: Return of Obra Din (3909 LLC)
Best score/music
Celeste (Lena Raine)
God of War (Bear McCreary)
Marvel's Spider-Man (John Paesano)
Ni No Kuni 2: Revenant Kingdom (Joe Hisaishi)
Octopath Traveler (Yasunori Nishiki)
Winner: Red Dead Redemption 2 (Woody Jackson)
Best audio design
Call of Duty: Black Ops 4 (Treyarch Studios / Activision)
Forza Horizon 4 (Playground Games / Turn 10 Studios / Microsoft Studios)
God of War (Sony Santa Monica / SIE)
Marvel's Spider-Man (Insomniac Games / SIE)
Winner: Red Dead Redemption 2 (Rockstar Games)
Best performance
Bryan Dechart as Connor, Detroit: Become Human
Christopher Judge as Kratos, God of War
Melissanthi Mahut as Kassandra, Assassin's Creed Odyssey
Winner: Roger Clark as Arthur Morgan, Red Dead Redemption 2
Yuri Lowenthal as Peter Parker, Marvel's Spider-Man
Games For Impact
11-11 Memories Retold (Digixart / Aardman Animations / Bandai Namco Entertainment)
Winner: Celeste (Matt Makes Games)
Florence (Mountains / Annapurna Interactive)
Life is Strange 2: Episode 1 (Dontnod Entertainment / Square Enix)
The Missing: JJ Macfield and the Island of Memories (White Owls / Arc System Works)
Best independent game
Winner: Celeste (Matt Makes Games)
Dead Cells (Motion Twin)
Into the Breach (Subset Games)
Return of the Obra Dinn (3909 LLC)
The Messenger (Sabotage Studio)
Best mobile game
Donut County (Ben Esposito / Annapurna Interactive)
Winner: Florence (Mountains / Annapurna Interactive)
Fortnite (Epic Games)
PUBG Mobile (Lightspeed & Quantum / Tencent Games)
Reigns: Game of Thrones (Nerial / Developer Digital)
Best VR/AR game
Winner: Astro Bot Rescue Mission (SIE Japan Studio / SIE)
Beat Saber (Beat Games)
Firewall Zero Hour (First Contact Entertainment / SIE)
Moss (Polyarc Games)
Tetris Effect (Resonair / Enhance, Inc)
Best action game
Call of Duty: Black Ops 4 (Treyarch / Activision)
Winner: Dead Cells (Motion Twin)
Destiny 2: Forsaken (Bungie / Activision)
Far Cry 5 (Ubisoft Montreal / Ubisoft)
Mega Man 11 (Capcom)
Best action/adventure game
Assassin's Creed Odyssey (Ubisoft Quebec / Ubisoft)
Winner: God of War (Sony Santa Monica / SIE)
Marvel's Spider-Man (Insomniac Games / SIE)
Red Dead Redemption 2 (Rockstar Games)
Shadow of the Tomb Raider (Eidos Montreal / Crystal Dynamics / Square Enix)
Best role-playing game
Dragon Quest 11: Echoes of an Elusive Age (Square Enix / Square Enix)
Winner: Monster Hunter: World (Capcom)
Ni no Kuni 2: Revenant Kingdom (Level 5 / Bandai Namco Entertainment)
Octopath Traveler (Square Enix / Acquire / Nintendo)
Pillars of Eternity II: Deadfire (Obsidian Entertainment / Versus Evil)
Best fighting game
BlazBlue: Cross Tag Battle (Arc System Works)
Winner: Dragon Ball FighterZ (Arc System Works / Bandai Namco Entertainment)
Soulcalibur 6 (Bandai Namco Studios / Bandai Namco Entertainment)
Street Fighter 5 Arcade (Dimps / Capcom)
Best family game
Mario Tennis Aces (Camelot Software Planning / Nintendo)
Nintendo Labo (Nintendo EPD / Nintendo)
Winner: Overcooked 2 (Ghost Town Games / Team17)
Starlink: Battle for Atlas (Ubisoft Toronto / Ubisoft)
Super Mario Party (NDCube / Nintendo)
Best strategy game
Battletech (Harebrained Schemes / Paradox Interactive)
Frostpunk (11 bit studios)
Winner: Into the Breach (Subset Games)
The Banner Saga 3 (Stoic Studio / Versus Evil)
Valkyria Chronicles 4 (Sega CS3 / Sega)
Best sports/racing game
FIFA 19 (EA Vancouver / EA Sports)
Winner: Forza Horizon 4 (Playground Games / Turn 10 Studios / Microsoft Studios)
Mario Tennis Aces (Camelot Software Planning / Nintendo)
NBA 2K19 (Visual Concepts / 2K Sports)
Pro Evolution Soccer 2019 (PES Productions / Konami)
Best multiplayer game
Call of Duty: Black Ops 4 (Treyarch / Activision)
Destiny 2: Forsaken (Bungie / Activision)
Winner: Fortnite (Epic Games)
Monster Hunter: World (Capcom)
Sea of Thieves (Rare / Microsoft Studios)
Best debut indie game
Donut County (Ben Esposito / Annapurna Interactive)
Florence (Mountains / Annapurna Interactive)
Moss (Polyarc Games)
Winner: The Messenger (Sabotage Studio)
Yoku's Island Express (Team17 / Villa Gorilla)