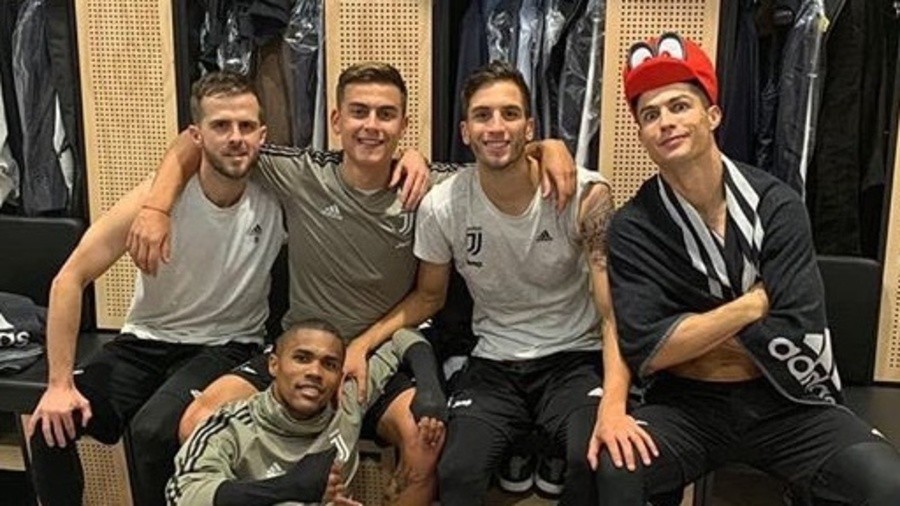 If there's one thing Cristiano Ronaldo will forever be remembered for, it's absolutely that time he wore a Super Mario hat in a random changing room photograph in November 2018.
Yes, the football sensation (or soccer for our chums in the US) may well have won five Ballon d'Or awards, scored more goals than we've had hot dinners, and be generally regarded as one of the best - if not the best - footballer of all time, but we'll always remember him for sporting our good friend Cappy as a fantastic outfit accessory.
Whether Ronaldo actually likes Super Mario, or has just been given the hat as some kind of Italian symbol since joining Juventus, is currently unknown, but here he is wearing it nonetheless.
If nothing else, this could well get thousands of admiring youngsters searching online for the very same hat to be like their hero, potentially generating a new batch of fans for Mario and the gang. To be fair, he does seem pretty excited to be wearing it, as shown by Twitter user @Kakarla07.
Maybe someone should sign him up to any future instalments of Super Mario Strikers?
[source twitter.com]