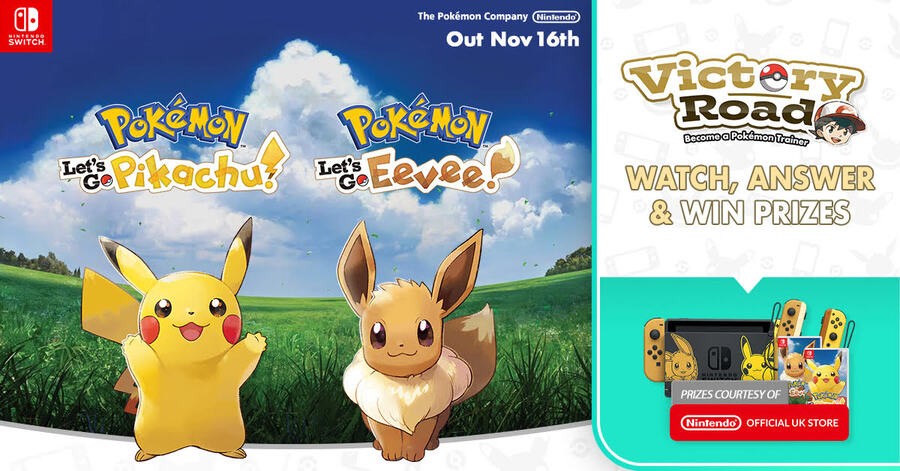 We know you love all things Pocket Monster-related, so we've teamed up with Nintendo UK and our pals at Gamer Network to create a competition where you - yes, you - can win amazing Pokémon-themed prizes, all in the name of celebrating the impending launch of Pokémon: Let's Go! Eevee & Pikachu on Nintendo Switch.
All you have to do is take part in a short interactive quiz, hosted by none other than Nintendo Life's Alex Olney. Up for grabs is a Switch console decorated with silhouettes of Eevee & Pikachu which comes complete with Eevee & Pikachu themed Joy-Con, a pre-installed copy of the game, a special dock with Pika & Eevee and a Poke Ball Plus controller.
So what are you waiting for? Pop over to the quiz site and get answering those questions.
Please note: this competition is only open to UK residents.