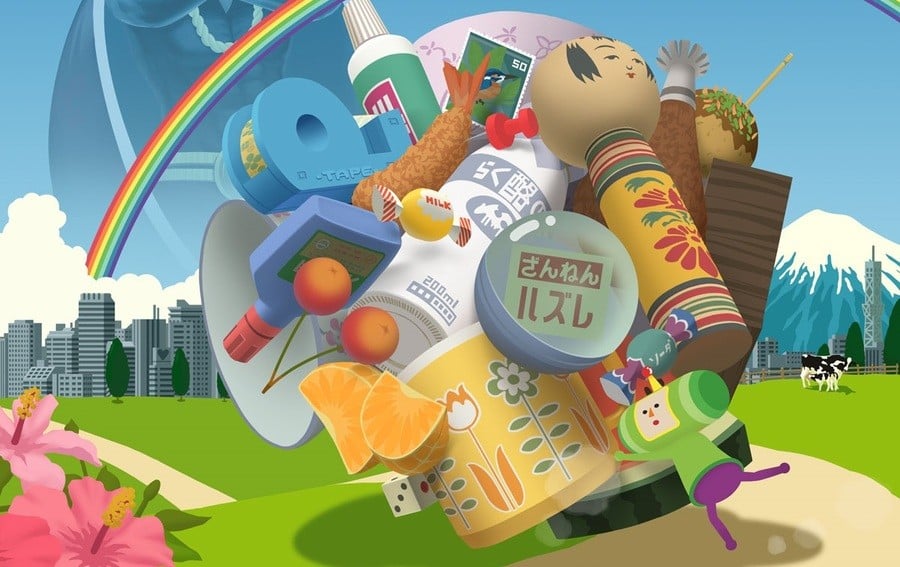 Katamari Damacy Reroll arrives on the Switch at the end of November. This is the first time a game in the series will be made available on a Nintendo platform. As previously noted, it's a slightly enhanced version of the original Namco title first released on the PlayStation 2 in 2004.
Interestingly, a new book about the game - due out later this week - has revealed the prototype of Katamari Damacy was on the GameCube. As the platform was apparently much more developer-friendly, Keita Takahashi and his inexperienced team at the time decided to work with Nintendo's latest system. In saying this, the intention was always to release the game on the PlayStation 2:
Our engineer didn't have much expertise, and neither did I, and the schedule was tight...So for these reasons we picked the Nintendo GameCube platform for prototyping. I wanted to use the PS2 controller though.
Not long ago, Takahashi said he was bothered by the "gap between story and the system" in The Legend of Zelda: Breath of the Wild and confessed the Switch didn't hold his attention after he was done with this game and Super Mario Odyssey. In the same interview, he also said how much he enjoyed The Last Guardian on the PlayStation 4. Regardless of his gaming preferences, without Nintendo, Katamari Damacy and future entries in the series may have never happened.
Knowing this, would you have liked a Katamari game on the GameCube? Are you excited about the upcoming release of Reroll on Switch? Are you a fan of Takahashi? Tell us below.
[source kotaku.com]