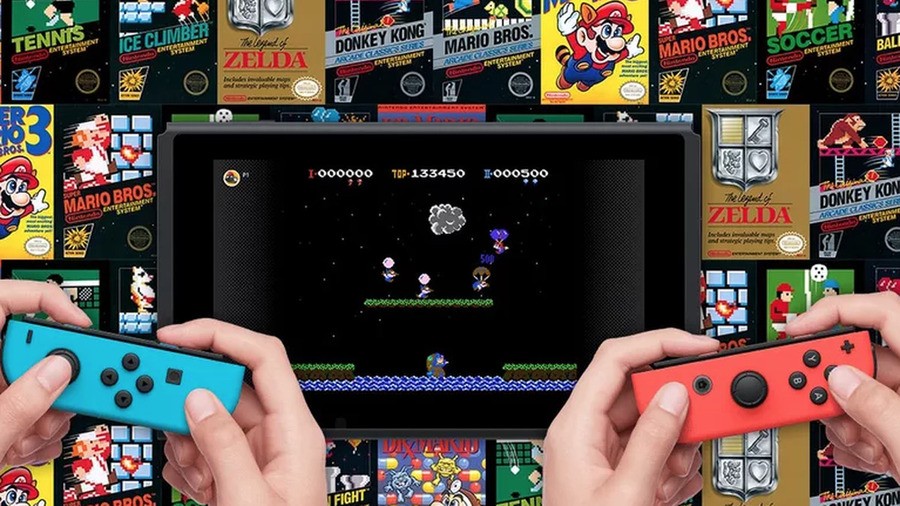 While the new 'Special' edition of The Legend of Zelda stole the show and hit the headlines earlier on today, we felt it worth reminding you lovely readers that today marks the arrival of the first set of new NES games on Switch - and give you a little bit of background info on all three, of course.
The three games in question are Solomon's Key, NES Open Tournament Golf and Super Dodge Ball, all of which can be accessed instantly by loading up your Nintendo Entertainment System - Nintendo Switch Online app (assuming you have an active online subscription, of course). You can find out more about all three below.
NES Open Tournament Golf
NES Open Tournament Golf allows players to compete against each other in Stroke, Match, and Tournament modes on three fantasy courses in the USA, the UK, and Japan. You'll need to make sure you keep an eye on the wind and distance to the hole before selecting your club, though, or else you'll be racking up some scarily high scores. If you're familiar with the rules of golf, you'll know that this is the exact opposite of what you want to do.
This game has also seen releases on the 3DS and Wii U eShops, as well as the Wii Virtual Console back in 2007. It's no surprise to see it here on Switch as well, then, but still a welcome addition all the same.
Solomon's Key
As Dana, a skilled and talented hero, Solomon's Key has you strategically manoeuvring through over 40 stages using mysterious block-creation skills and other magical powers. Players must free the captive Fairy in each stage by finding the Bell, and escape by grabbing the Magic Key. Using some quick thinking and the magical firepower at your disposal, you can discover hidden items and evade numerous enemies as you race against the clock.
This one is another title also available on 3DS, Wii U, and Wii. Feel free to check out our reviews by clicking on those links for each system.
Super Dodge Ball
In Super Dodge Ball, you take control of the USA Dodge Ball team and travel the world in an effort to become the best dodge ballers around. You'll be stepping onto playing fields in countries all over the globe and using a combination of normal and super shots to help take down your opponents. You have to be careful in this one, though, as some destinations have surfaces that can affect your footing.
You guessed it, Super Dodge Ball also released on 3DS, Wii U, and Wii Virtual Console. As before, you can see reviews via the links provided.
---
In case you'd forgotten, the followings months are also expected to receive three new NES games each. November will see Metroid, Mighty Bomb Jack, and TwinBee arrive on the scene, while December will treat us to Wario's Woods, Ninja Gaiden, and Adventures of Lolo.
Have you tried any of these latest additions yet? Are you starting to get overwhelmed with nostalgia? Tell us below.