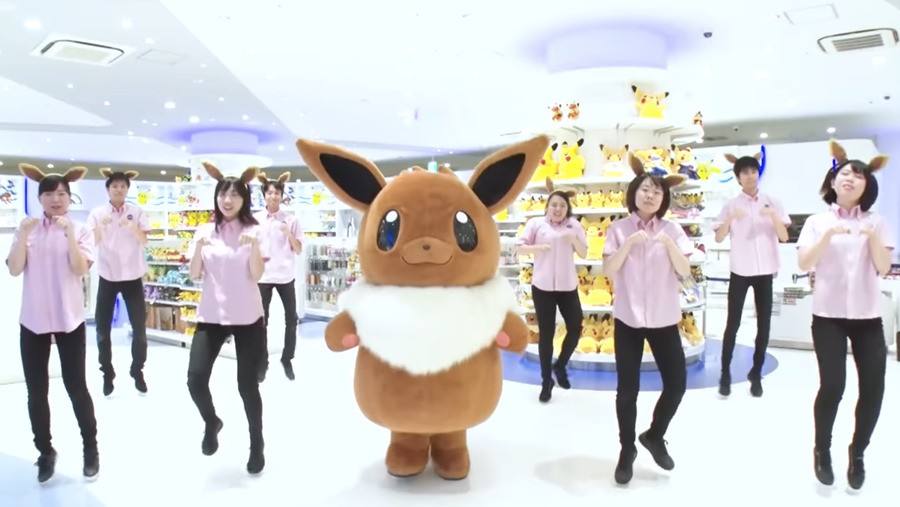 Japanese culture is often full of weird and wonderful things that make very little sense to westerners, but these things arrive with so much charm and happiness that we can't help but love it all anyway. A great example of this is this new Eevee dance which has been uploaded to the official Japanese Pokémon YouTube channel. Brace yourselves.
The song and dance are actually part of Project Eevee - an initiative from The Pokémon Company which essentially uses a giant Eevee mascot to make the world about ten times cuter wherever it goes - where fans are challenged to get involved and record themselves having a go. The winner gets to meet the giant Eevee themselves, presumably for photos and meet and greet opportunities before it goes back to its trailer to demand more air con and refreshments.
This first video shows how the dance should be performed.
To get fans into the spirit, staff from one of the Pokémon Centers in Tokyo performed the dance, too. The team did a great job in all fairness, but the odd awkward camera glance (and when a poor man almost falls over at the 28-second mark) make this one a little more relatable.
Now then, excuse us while we head off for a few moments to record our very own Team Nintendo Life Eevee dance - and argue over who has to wear the suit.
[source youtube.com]