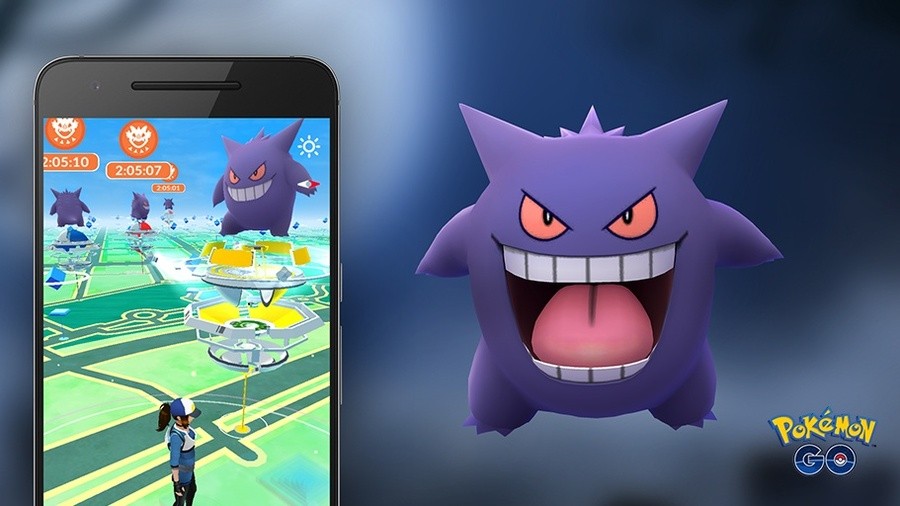 Pokémon GO is continuing its Halloween celebrations in style, with a special day being dedicated to the ghostly Gengar.
On Saturday 3rd November, Gengar will appear in Raid Battles in Gyms across the world. It'll only be available for three hours, though, so if you're hoping to snag one for yourself, you'll have to act fast. We've got the specific times for your region down below.
Nov. 3, 2018
Asia-Pacific: 12pm to 3pm JST (GMT +9)
Europe, the Middle East, Africa, and India: 9am to 12pm UTC (GMT +0)
The Americas and Greenland: 11am to 2pm PST (GMT −8)
To help you on your mission to catch a Gengar, players will be able to receive up to five Raid Passes from nearby Gyms at no cost. This way, if you mess up on your encounter, you won't have to fork out the cash to grab yourself a Premium Raid Pass to try again. If you're lucky, you might even encounter a shiny Gengar on the day, too, so make sure to be prepared before the big day.
Of course, the main Pokémon GO Halloween event is still taking place as we speak, finishing up on 1st November. At present, Ghost and Dark type Pokémon are littering the scene, and players can earn double the candy with each capture. There are also new Special Research tasks and avatar items to explore, so make sure to get out there and start catching 'em all.
Will you be going on the hunt for a Gengar? Let us know in the comments.
[source pokemongolive.com]