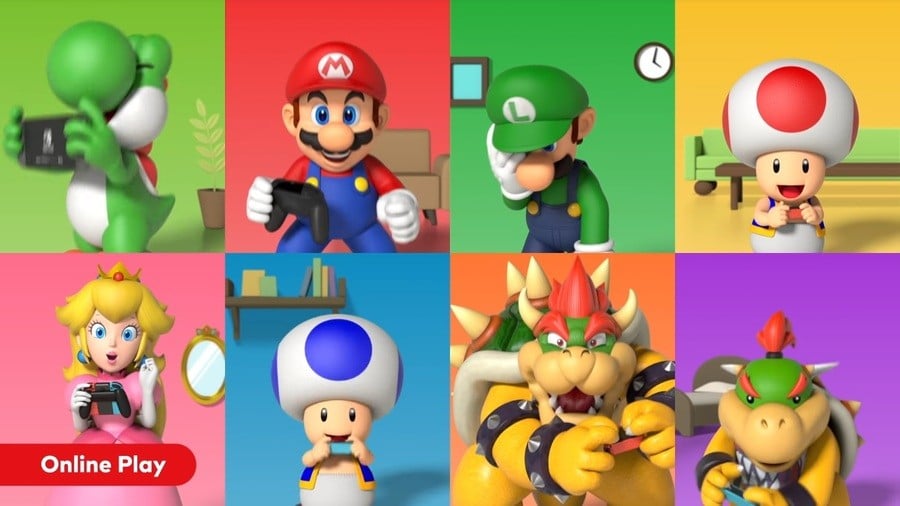 It's no secret that Nintendo's online gaming infrastructure has left many of its fans frustrated, with several of the Switch's features making playing with others more complicated than it needs to be. Well, one fan has stepped up to the plate to create an easier way to play with others online, and early signs suggest that it could be a raging success.
A few days ago, a Reddit user under the name of bezzaton shared a post detailing a new website that they had created. "I love Nintendo," they said, "but between Nintendo friend code IDs, many games not offering online multiplayer, and the online multiplayer that does exist often being difficult to find new players for, there's a real issue here that I believe could use some solving".
The solution comes in the form of Switcher.gg, a website which allows users to sign up to organise play with others. Once you've signed up, you can choose to find other players for local co-op sessions (within the distance you set) or find others for online multiplayer. It even matches you to other players based upon games that you both own and a variety of other specifications that you can set, essentially acting like a dating app - but for finding Super Smash Bros. Ultimate matches instead.
The site connects to Discord, so users can login via their Discord account and all activity is linked between both platforms, meaning that you can actually do your matchmaking through Discord, too. At the time of writing, the site is only a couple of hundred users away from hitting 40,000, with the community growing and growing by the hour.
Of course, whether or not Nintendo will take any issue with the site is yet to be seen, and it's worth pointing out - just to be extremely clear - that Switcher is not backed officially by Nintendo, and users will be connecting with random strangers online. If that's what you're hoping to find, though, to secure more matches in games that don't have a particularly large pool of players, this could be a good way to go.
Have you already heard about the site? Have you tried it out for yourself? Let us know about your experiences with it in the comments below.
[source switcher.gg]