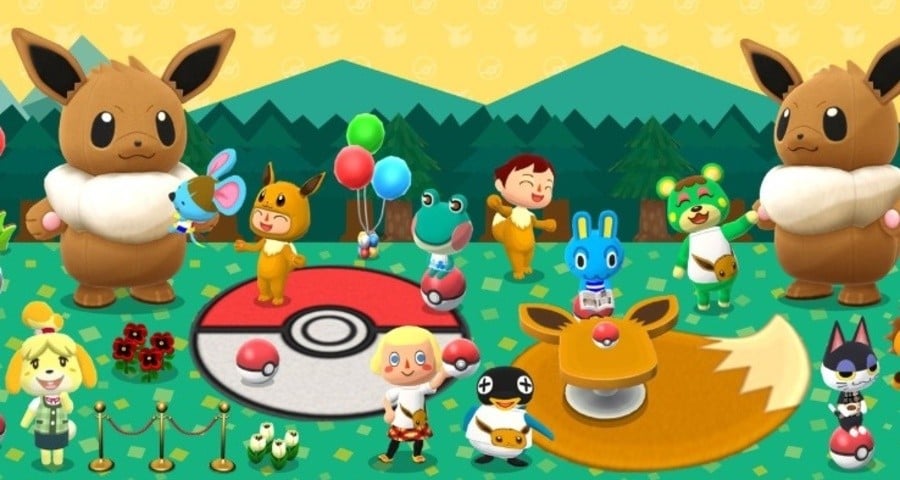 Following a cross-over with Splatoon last month, Animal Crossing: Pocket Camp for iOS and Android is now hosting a limited-time Eevee-themed Pokémon event.
In celebration of the upcoming release of Pokémon: Let's Go, Pikachu! and Let's Go, Eevee!, you'll be able to take part in a scavenger hunt by collecting Poké Balls laying around your campsite and using them - along with Leaf Tickets - to craft special Eevee items. As a bonus, you'll also receive an Eevee hood in the mail for your character to wear:
Special Poké Ball Hunt Packs are now available to purchase as well. One contains 20 x Leaf Ticket and 10 x Poké Ball for £0.99 and the other pack includes 180 Leaf Ticket (160 + 20 bonus) and 25 x Poké Ball for £7.99/€9.99/$9.99. Both packs are limited to a single purchase per person.
The event runs until 11th November. Pokémon director Junichi Masuda has even been spotted tweeting about his Pocket Camp life:
Does this at all tempt you to play Animal Crossing: Pocket Camp? What do you think about Nintendo cross-promoting its games like this? Are you excited for the release of Pokémon on Switch? How about Animal Crossing's big return in 2019? Tell us below.
[source twitter.com, via twitter.com, serebii.net]