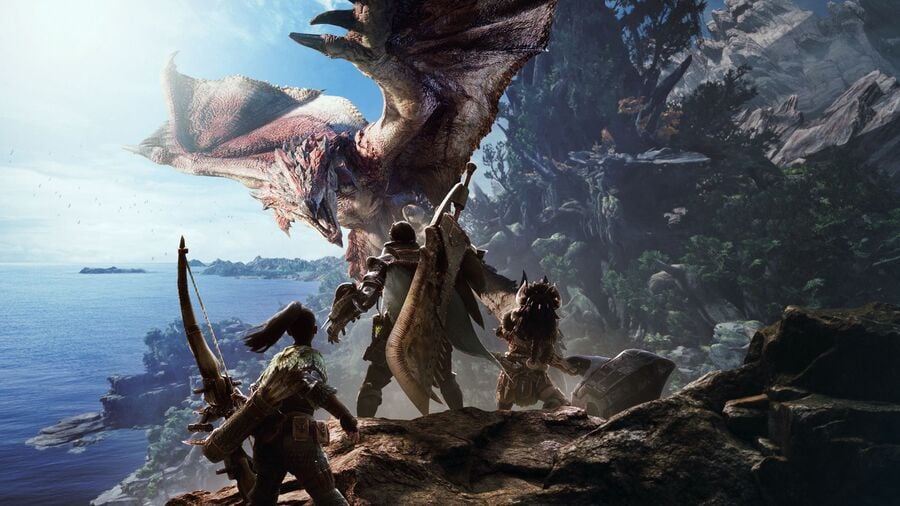 The Monster Hunter series will be receiving a live-action movie adaptation, Capcom has confirmed.
The idea of a Monster Hunter movie taking shape in one way or another has actually been circulating for some time now; back in 2012, British director and producer Paul W.S. Anderson revealed that a film conversion was being planned, and just a couple of years ago he confirmed that talks were still ongoing. Now, Capcom has announced that the movie has indeed been slated for production, and has even offered up some details on its plot and the people involved.
Firstly, Paul W. S. Anderson - who just so happens to be the man behind the Resident Evil film series, too - is acting as both writer and director. Constantin Film will be the studio behind the movie's production (which has previously released the likes of Asphaltgorillas and Sauerkraut Koma), while Japanese company Toho will distribute the film in Japan.
Unsurprisingly, the film will be based on the Monster Hunter game franchise, centring around "two protagonists who come from different worlds and must cooperate in fighting monsters in order to survive." At the moment, any particular timeframe for when the movie will begin recording is unknown.
While video game movie tie-ins have a history of generating generally negative responses from viewers and critics, Anderson's Resident Evil films stand among the few that have gone on to be commercial successes.
Are you intrigued by the potential of a Monster Hunter movie? Would you watch it? Let us know with a comment below.
[source gamesindustry.biz]