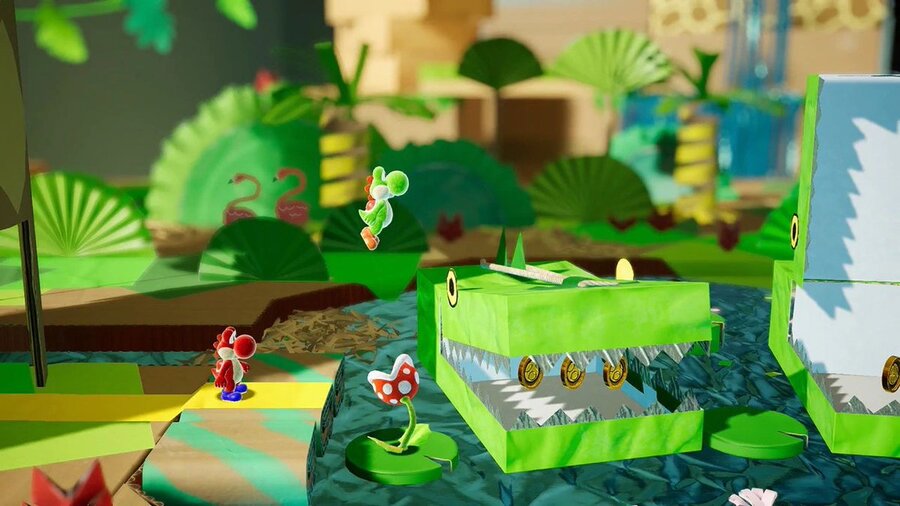 Nintendo may have slipped up the other day and let us all know the name of Yoshi's upcoming Switch adventure ahead of today's Nintendo Direct broadcast, but now it's officially confirmed that Yoshi's Crafted World is the final title.
In the game, you play as an adorable Yoshi travelling through a world crafted from household items like boxes and paper cups in this new Nintendo Switch platforming adventure.
After travelling through a stage, players can start at the goal and journey back to the start on the "flip side," the rear side of the course, to discover new secrets.
Yoshi's Crafted World launches on Nintendo Switch in spring 2019. Let us know if you plan to pick this up next year with a comment below.