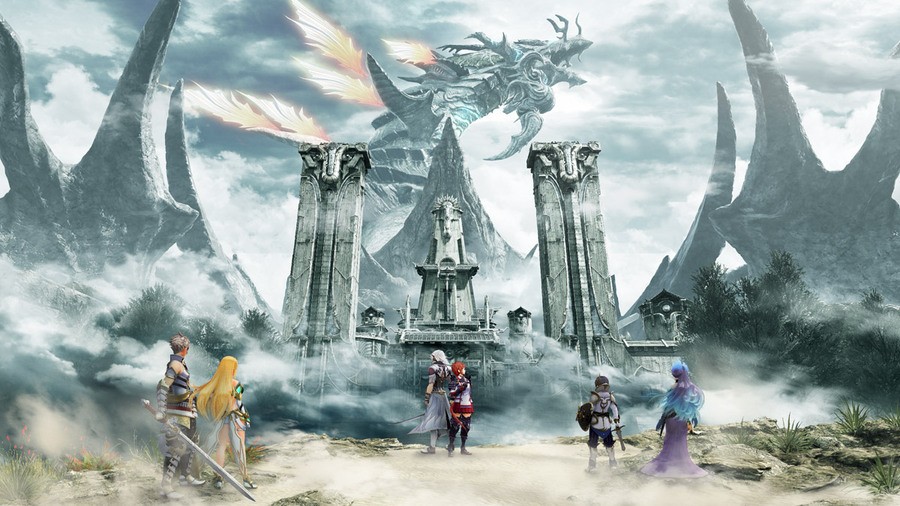 It's the weekend! And you know what that means - yes, it's time for the whole Nintendo Life community to get together to chat about the games we'll be playing over the next couple of days. This time around, our esteemed team of staff are working tirelessly on review coverage, reminiscing over games gone by, and there's even a horrifically sad tale of a broken 3DS. Make sure to read through, and then let us know what you'll be playing via the comments and poll below. Enjoy!
Gavin Lane, contributing writer
This weekend, I'll be mostly taking a look at Reigns: Kings & Queens for review and delving into Yoku's Island Express after nabbing it yesterday for 40% off. This week's Direct also got me reminiscing over Kirby's Epic Yarn. I dared to dream it might one day be remastered, and – behold! – it's coming… to 3DS. Looks like I'll have to dust off the Wii for a blast.
I'll also be heading outside(!) because the coming week is my chance to finally complete my Kanto Pokédex and put Pokémon Go to bed (the first 151 is my limit, okay). The three regional exclusives I'm missing are hatching from 7km eggs this week – the problem being they're only found in gifts sent from friends! Come on, ol' buddies, don't let me down.

Austin Voigt, contributing writer
In my impatience for a new Animal Crossing game, I've been secretly playing New Leaf quite a bit lately, starting new towns over and over again just to scratch that itch. Last night, in the excitement of the Animal Crossing Switch announcement, I dropped my New Nintendo 3DS XL (Galaxy edition, womp) onto the floor, smashing the upper screen into near-unplayable conditions. I've since put myself in videogame timeout for the weekend, lest I break my beloved Switch as well. (However, I'll probably still be playing some New Leaf, out of pure excitement - considering the 3DS is already broken.)
Dom Reseigh-Lincoln, reviewer
It's been a busy week here at Nintendo Life Towers, but the #content train stops for no man. This weekend I'll be leaping headfirst into Xenoblade Chronicles 2: Torna - The Golden Country with Lora, Jin and the rest of the gang. I'll also be going back to an old favourite of mine - Dust: An Elysian Tail - and seeing how Cities: Skylines stacks up in portable form. Expect these bad boys to appear in review form on Nintendo Life next week. Who says I'm not good to you, eh?
Liam Doolan, news reporter
Following the rather obscure coverage of Splatoon 2 during the recent Nintendo Direct, this weekend I'll be spending my time checking out what fresh new content has been added to the game. I'm also admittedly trying to make the most of the freely accessible online multiplayer while it lasts, given the fact we now only have a few weeks until the online service begins. When I'm not busy being the coolest squid kid on the block, I'll be spending my time getting a quick online fix in Mario Kart 8 Deluxe and Rocket League.
Ryan Craddock, staff writer
For me, another weekend means another chance to sit down with some Hollow Knight. Having said that, the last time I played I was so stuck that I can't imagine ever finding my way to somewhere new - I'm desperately trying to complete the game without consulting online guides and the like, but it's definitely a tricky one to explore without having a great amount of time to pour into it.
Elsewhere, I'm just one challenge away from reaching tier 100 in Fortnite, so I'll make sure to get that ticked off, and Overcooked 2 has been quietly calling to my household for some time now, desperately hoping for us to jump in with some multiplayer cooking. Maybe I'll finally give in and give that one a whirl, too.
Glen Fox, guides editor
This weekend I'm going to dig into Xenoblade Chronicles 2's Torna DLC. It was a nice surprise to hear that it was launching almost immediately on the Direct and I didn't actually realise it was available as part of the expansion pass. In hindsight, that's pretty dumb. I tried playing Xenoblade Chronicles 2 earlier this year and bounced off it pretty hard. I loved loads of aspects of it but just couldn't get on with the visuals. It all felt too ambitious for the Switch.

But I'm really hoping Torna will help me get into it. It's great that it serves as a prequel, and can stand alone, too.
Alan Lopez, contributing writer
Did ya' hear? There's an old friend pulling into town. One you haven't seen in a while. Alan found Bastion waiting for him on the Nintendo eShop. In other words, he's got his hands wrapped around a brand new toy. Alan's account was missing some coin. A wallet between some couch cushions made quick work of that. He shook off the rust and picked up some tools of the trade. A big hammer? Bow and arrow? Some pistols? Ah, just like riding an old bike.
He stepped foot inside some fancy levels drawn like they're hanging in the sky. A little dated, but who isn't? Press "B" to swing. Press "A" to talk. There ain't much he can't do. Ah, the old distillery. He left some powerful items underneath a shelf way back in the day. Wonder if any of 'em are still hangin' around? Big, bad squirmies. Stockpiled cannons. Yeah, still a rough neighborhood.
He put the controller down after a quick tour of the back of some skulls. Not bad for a day's work. Wonder what he could do with two more?
Which games are you playing this weekend? (424 votes)
Yoku's Island Express

3%

Kirby's Epic Yarn

0%

Pokémon Go

3%

Animal Crossing: New Leaf

3%

Xenoblade Chronicles 2: Torna - The Golden Country

14%

Dust: An Elysian Tail

2%

Cities: Skylines

3%

Splatoon 2

10%

Mario Kart 8 Deluxe

6%

Rocket League

3%

Hollow Knight

8%

Fortnite

5%

Overcooked 2

1%

Xenoblade Chronicles 2

8%

Bastion

8%

Something else (comment below)

24%
Please login to vote in this poll.
As always, thanks for reading! Make sure to leave a vote in the poll above and a comment below with your gaming choices over the next few days...