Bandai Namco has given us a first look at Taiko no Tatsujin: Drum 'n' Fun!'s upcoming Collector's Edition. Currently only confirmed for Europe, this bundle includes the lovely drum controller.
Details about the western release have slowly but surely been finding their way to our eager eyes for a while now - including the full soundtrack we can expect to play when it arrives - but now we can finally rest assured that a juicy bundle is definitely on the way. We recently took a long, hard look at the drum controller peripheral, coming to the conclusion that it provides a far better experience than the Joy-Con's motion controls can. Naturally, then, this is very good news indeed.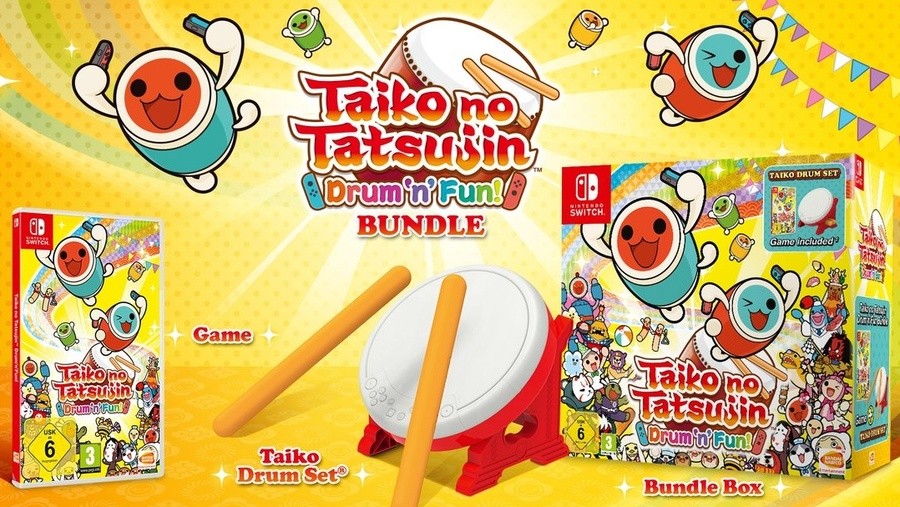 Pre-orders for the bundle have already gone live on Bandai Namco's official store, with the set costing a pretty hefty £99.99. Of course, considering this is a full retail release with an accessory included - and when thinking about how much it would have cost to import the drum from Asia - this isn't quite as shocking as it first appears.
Are you excited for this one? We can't wait to find our rhythm when the game launches this November. Bring it on!