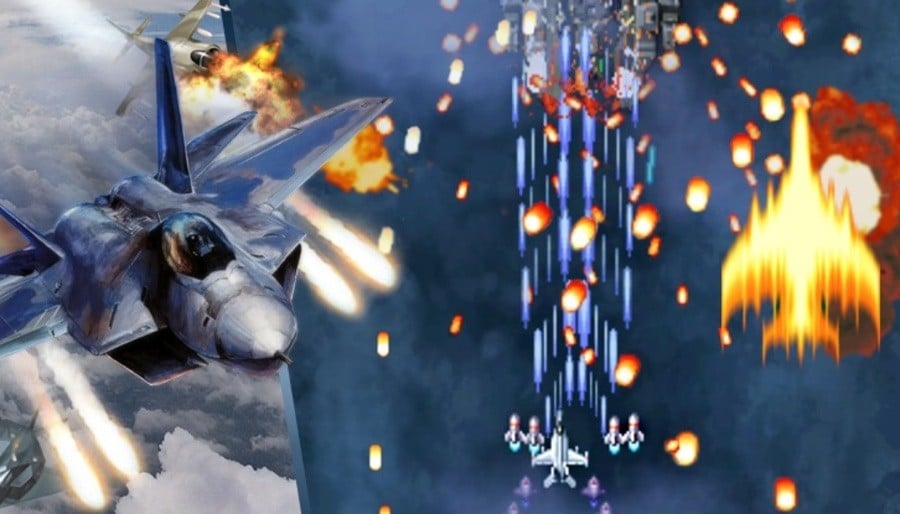 The Switch eShop already has a healthy selection of shoot 'em up games and soon there will be another one added to the digital library. Psikyo's arcade title Strikers 1999 (also known as Strikers 1945 III) appears to be on the way.
The news was teased a while ago, and following this year's Tokyo Game Show has now been confirmed by the Zerodiv president. The game is a sequel to Strikers 1945 II and was first released in 1999. Just like every other shmup on the market, you'll have to save the world from an outer space invasion.
This announcement follows the recent reveal Hamster was bringing Strikers 1945 Plus (a remake of the second game) to the Switch eShop. Currently, no release date or price has been announced for the Strikers 1999.
Have you played this classic shmup before? Are you enjoying the onslaught of shmup releases on the Switch? Tell us below.
[source japanesenintendo.com, via zerodiv.jugem.jp]