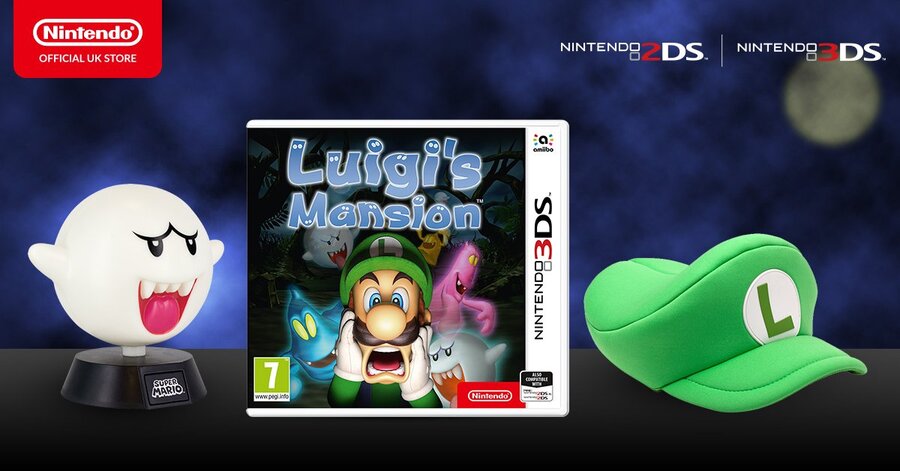 If you've ever found yourself sitting around at home, thinking about how much better life would be if you were, in fact, Luigi, then today is your lucky day.
Yes, by pre-ordering Luigi's Mansion on Nintendo 3DS from the Nintendo Official UK Store, you can get your hands on either a Boo lamp or a Luigi hat, both of which seem perfect for living out your Luigi-based fantasies.
You can grab a copy of the game with either of these gifts for £39.99. Alternatively, the game is also available on its own for £34.99, and each of the two items are both available separately. You'll save a decent chunk of change by grabbing the bundles, though, of course. Here are all the links you need.
The game - which is a remake of the GameCube launch title of the same name - will be released on 19th October. This new edition comes with some new features, such as the option to select captured boss ghosts from their portraits in the gallery to best your own score in tense rematches.
Did you play Luigi's Mansion on GameCube? Will you be treating yourself to a pre-order of this remake on 3DS? Let us know with a comment below.