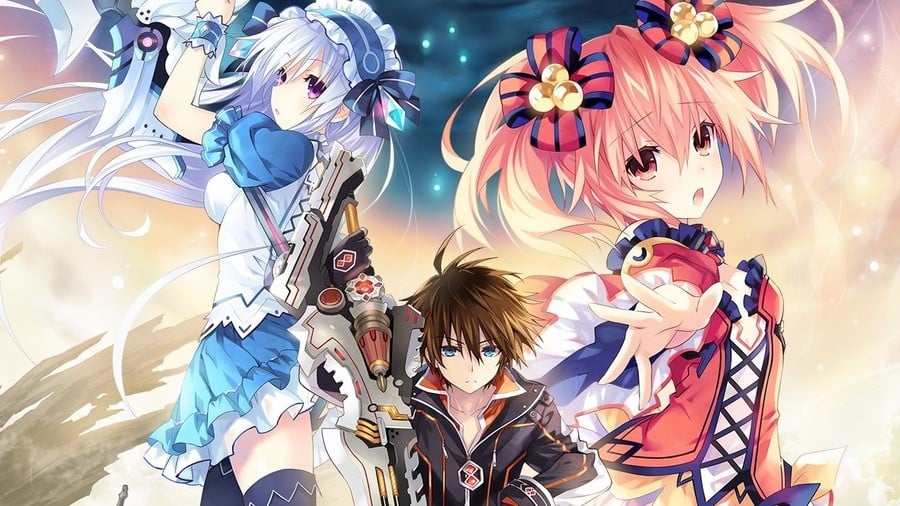 Fairy Fencer F: Advent Dark Force is headed to the Nintendo Switch in "fall 2018", it has been announced.
Published by Ghostlight Interactive in Europe and Idea Factory International in the US, this upcoming Switch edition is a port of the PS4 expanded version which released in 2016; the original game - simply titled Fairy Fencer F - was originally released for the PS3 back in 2013. The game is a fantasy RPG which received mixed-to-positive reviews on its initial release, with this expanded version scoring higher among critics than the original.
The story takes place in a land filled with power-imbued weapons known as Furies; the Fencers who wield them are locked in combat to collect as many Furies as possible. The unassuming hero, Fang, finds himself caught up in their struggle when he pulls a sword from a stone. Players can manage up to six characters on the battlefield, all part of a revolving cast of party members, and even the world is customisable, too.
Here's a list of the game's features and a selection of screenshots. We should note that these screenshots are actually from the PlayStation 4 version - Switch screens have not been shared at present.
Key Features:
- Three Stories, Three Paths! In the three stories to play – the Goddess story, the Vile God story, and the Evil Goddess story – friends become foes, foes become friends, and based on your choices, multiple endings can be unlocked!
- Three Ways to Fight and Fairize! Play in Easy, Normal, or Hard mode and switch the difficulty up whenever you want to balance the game to your play style!
- Three's a Crowd, Six is a Party! With up to six party members on the battlefield at a time, you can play as all your favorite Fencers!
- Shape the World Around You! Customize weapons by fusing them with fairies and change dungeons stats through world-shaping. Even power up Fencers through the fairies' power to transform, or fairize, during battle and change your world!
The game will be available digitally for $39.99 / £29.99 / €34.99 and is set to include all 25 DLC add-ons available in the original PS4 release.
Will this one be going on your Switch radar?