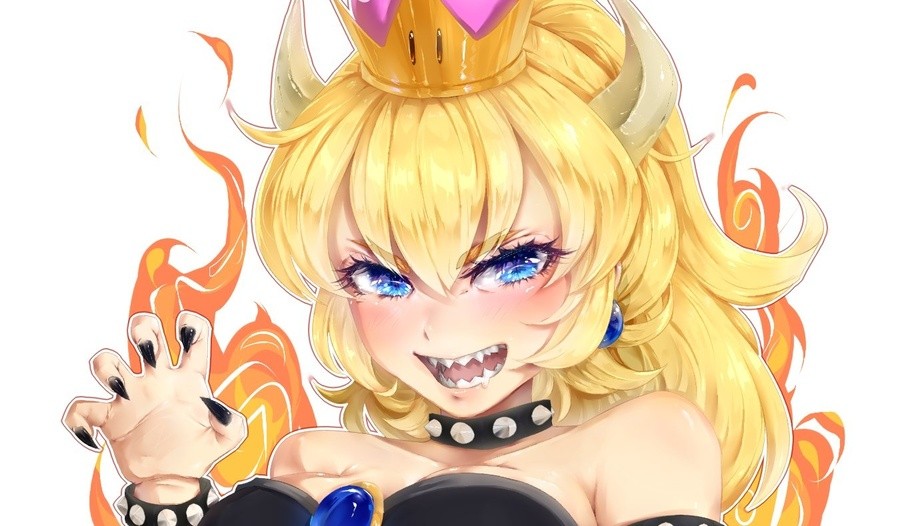 Yes, we know, we're talking about Bowsette again. Whether you love or hate the new craze, Bowsette has recently become a large part of the Nintendo fan community, and there doesn't seem to be any end in sight.
The fan-made character, made as a mashup between Bowser and Peach, has been going from social media strength to strength over the past few days; we've seen countless pieces of fan art - ranging from beautifully created works of art to, well, not so beautiful works of something - and even a homemade amiibo figure.
Now she even has her own Change.org page, with one fan starting a petition stating that "Bowsette is Real", asking for her inclusion in a game such as Super Smash Bros. Ultimate as a trophy to recognise the recent trend. At the time of writing, the petition has close to 10,000 signatures and this number keeps rising every minute or so.
The next step? A fan gathering, of course. Titled Oukan Keikaku: Kuppa Hime Onrii Ibento or 'Crown Plan: Bowsette Only Event' (thanks, Kotaku), this event will be held on 27th October at the Kawasaki Municipal Industrial Promotion Hall, just south of Tokyo. The event will feature fan-made comics and a 'crossplay cosplay' section, where men dress up as female characters. Registration for the event (which was initially announced in the tweet below - albeit with the wrong date) is free and the whole thing will presumably be incredibly popular.
If you're in Japan, will you be attending the event? Conversely, will you instead be staying as far away from the event as humanly possible? Whatever your stance on Bowsette, feel free to share your thoughts below.
[source kotaku.com, via twitter.com]