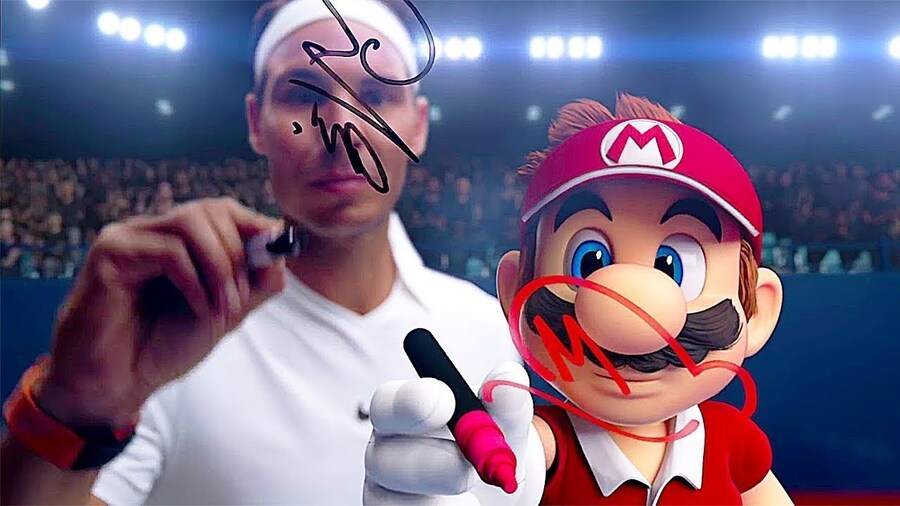 If you've found yourself thinking that there seems to be an awful lot of Nintendo TV adverts circulating at the moment, and many more than what we've seen in recent years, you'd be absolutely right.
Data from iSpot.tv, a real-time ad measurement company which uses smart TVs to track attention and conversion analytics, has revealed that Nintendo dominated the gaming industry's TV spending last month (July 2018). As you can see in the graphic below, Nintendo's TV advertisement spending made up over 31% of the industry's spending as a whole, with a relatively large 10% margin over the next highest spender.
Nintendo's total spend for the month reportedly reached an estimated $5.8 million, spread across 14 different spots that ran over 3,100 times. An advert for Mario Tennis Aces called 'Swing Into Action' had the largest budget with an estimated $1.2 million being spent on that spot alone, helping towards a monthly total of around 399.7 million ad impressions. 
As it often does, Nintendo primarily targetted a family-friendly audience, heavily focusing on networks such as Nick Toons, Nick, and Cartoon Network, and during shows including The Loud House, SpongeBob SquarePants, and Bunsen Is a Beast!. It is interesting to note that Sony - a company which is usually an industry frontrunner in TV spending - is nowhere to be seen this month, making Nintendo's spending lead seem even more dramatic than it would have usually.
Have you been noticing Nintendo adverts on your TV at home? Does that signature Switch 'click' sound draw your attention to the screen every time? Let us know with a comment below.
[source venturebeat.com]