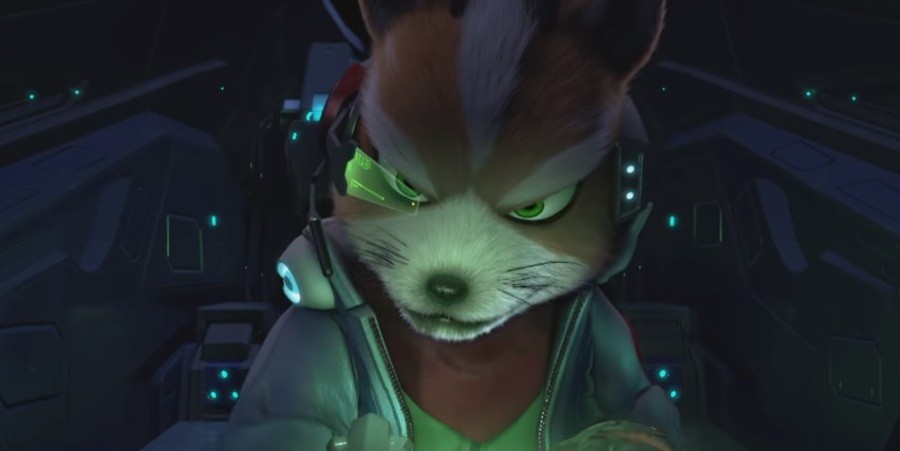 One of the biggest surprises to come out of this year's E3 was the reveal Fox McCloud and his trusty Arwing would be appearing in Starlink: Battle for Atlas to help deal with Wolf O'Donnell and his villainous crew.
Ace pilot and leader of the Star Fox Team, Fox McCloud is the legendary defender of the Lylat star system. Fox came to Atlas in pursuit of Wolf O'Donnell and his crew, and he has teamed up with the Starlink initiative in their fight against Grax and the Forgotten Legion. Exclusively on Nintendo Switch.
It turns out Fox won't be alone, either. His entire team will be providing him back-up. Based on IGN footage from Gamescom earlier this week, which has now been removed, the original gang is back. Below is a screenshot from the video:
As can be seen, Falco Lombardi, Slippy Toad and Peppy Hare - who first appeared alongside Fox in the 1993 Super Nintendo game - will all be returning. There's no word about their part in Ubisoft's new game, so we'll just have to hold out until more information is revealed. Hopefully, there'll be plenty of intercom bickering between the iconic team of pilots just like old times.
Does the inclusion of the rest of the Star Fox crew have you excited about the release of Starlink this October? Will you be picking up this new game when it does finally arrive? Tell us below. 
[source nintendoworldreport.com]