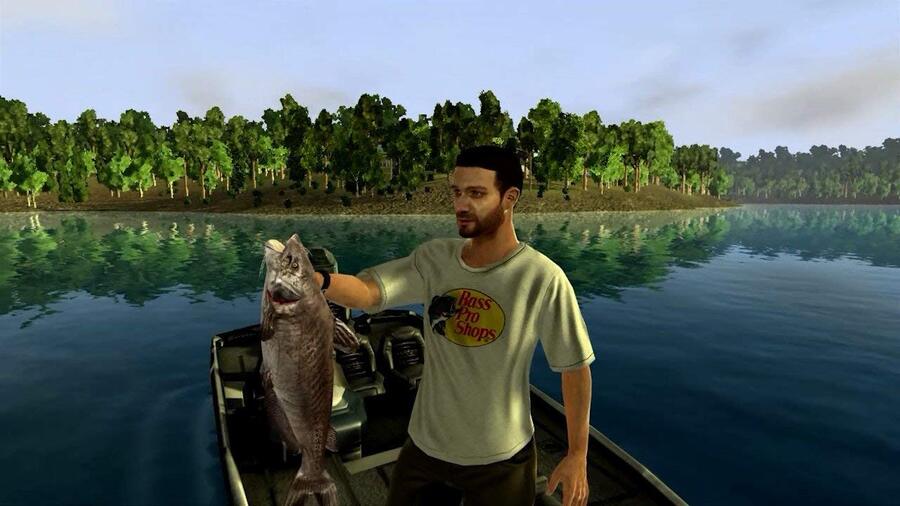 Fishing continues to be a fun pastime in video games, so how about an entire game about it? The 2009 Wii release Bass Pro Shops: The Strike looks to be swimming across to the Switch according to recent listings on GameStop and Amazon Germany.
Bass Pro Shops: The Strike - Championship Edition comes bundled with a copy of the game and a brand new fishing rod peripheral for the Joy-Con - as can be seen on the cover of the packaging below. GameStop's listing apparently has it due out in North America on 16th October, and Amazon Germany is listing the European release for 2nd November. The original Wii version of the game was developed by Canada's Piranha Studios and released by the US-based publisher, XS Games.
This latest Wii game re-release follows a growing trend in recent times. Not long ago, Ubisoft's Wii title Sports Party was rated for the Switch, and recently, Bandai Namco made Go Vacation available on the hybrid device - a game first released in 2011.
Does a fishing game on the Switch interest you? How do you feel about games from the Wii era being revitalised for Nintendo's new system? Leave a comment below. 
[source nintendoeverything.com]