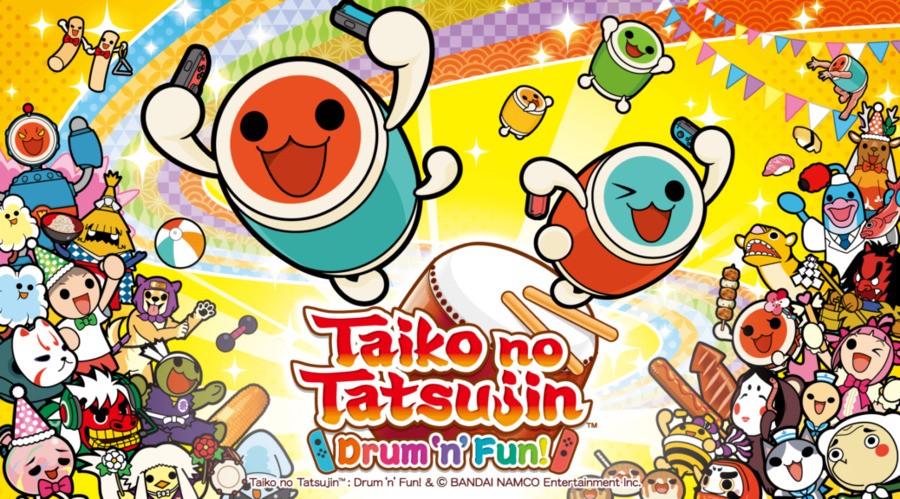 Fans of the Taiko series were no doubt overjoyed to hear the news that Taiko no Tatsujin: Drum 'n' Fun! is being released in the west this November, but a steady trickle of sad - yet mostly understandable - disappointments have followed since.
After the game's western reveal, Bandai Namco confirmed that the Hori Taiko drum controller, which mimics the traditional arcade units seen in Japan, would not be seeing a release outside of Japan. Adding to this, the company has now also confirmed that the game will not receive a physical release. This wouldn't have been too surprising, or even too much of an issue other than for collectors, apart from the fact that Bandai Namco also shared an image of the North American physical box art.
Does this mean the game was originally intended to be released physically, but has since been stripped back to digital-only? Who knows?
Of course, having a slightly more tentative release in western territories makes a lot of sense - it's currently unclear just how well the game might perform outside of Japan - but this certainly is a curiously confusing step in the process.
Are you looking forward to getting your hands on this game? Do you mind the fact that it won't be getting a physical release after all? Let us know in the comments.
[source twitter.com]