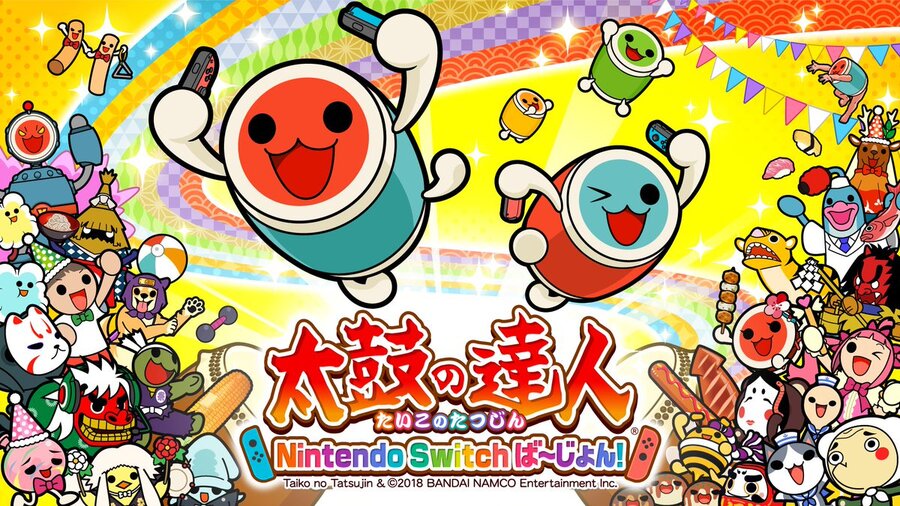 Just a couple of weeks ago, an Australian classification board listing appeared for Taiko no Tatsujin: Drum 'N' Fun! (known as Taiko: Drum Master in the west), suggesting that the game would be making it out of Japan to other territories. Now we have even more cause for excitement, however, as a whole new batch of European listings have also popped up out of the blue.
Three listings have appeared in total - Drum Master, Drum 'n' Fun!, and Drum Session!. Drum 'n' Fun would suggest that the new game is indeed coming to the west, as predicted thanks to the Australian classification, and Drum Session! refers to the PS4 game that was released towards the end of last year. This could potentially mean that both games will be making it to western audiences, although Drum Session's current PS4 exclusivity would likely remain intact.
With all of these listings popping up, and with the Japanese launch of the game taking place this week, it's likely that we'll hear an official confirmation for its western release soon. Of course, if you really can't wait, the Japanese version of the game is getting an English language option next month so you could try to import a copy instead.
Either way, let us know if you're interested in playing this one with a comment below.
[source kotaku.co.uk]