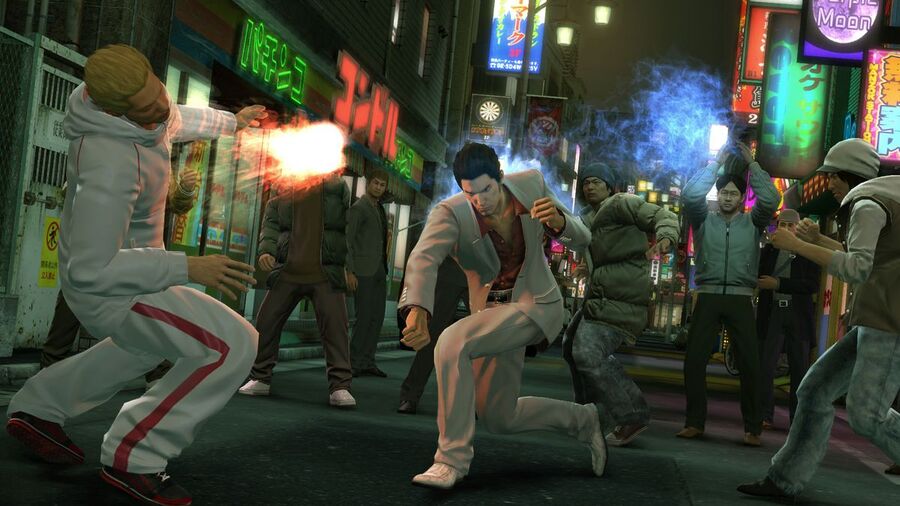 Sega's critically-acclaimed Yakuza series has always been associated with Sony consoles, but Nintendo fans got a glimpse of what makes this franchise tick when the first and second games hit Wii U in Japan. Sadly, sales weren't great, but Sega's Toshihiro Nagoshi said the release was "an experiment".
Given that the Wii U was something of a flop and its successor, the Swtich, is doing so much better, you might assume that Sega would be willing to take another chance and bring the shadowy underworld of Japan to the hybrid system - but according to series producer Daisuke Sato, that's not looking likely.
Speaking to French site Gameblog, Sato said:
To be realistic towards what happened, Yakuza 1 & 2 for Wii U was a significant failure. But our goal is still to develop cross-platform as much as possible, and we know that it brings an extra audience, that it allows us to attract more people. That being said, when it comes to Switch, I am convinced that it would not be the ideal platform on which to develop Yakuza games. Maybe the public is not expecting that kind of game on Switch. They may be used to different games. It may not be the ideal platform. Regarding Xbox One, we could consider it, knowing that Xbox One users might be more likely to be interested in a game like Yakuza. That could be an option.
Do you think Yakuza would find a receptive audience on Switch, or does Sato have a point? Let us know with a comment.
[source nintendoeverything.com]