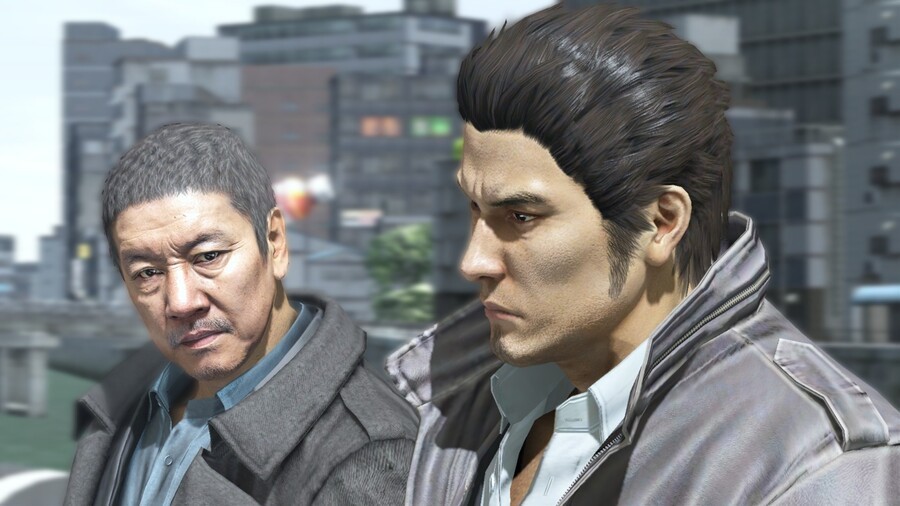 While we were enjoying largely similar Nintendo Direct broadcasts in Europe and North America, Japan had its own stream to enjoy that had an even greater emphasis on Nintendo's collaboration with SEGA; a segment was even called "SEGA Direct". There was a section dedicated to Yakuza 1 & 2 HD, a new Wii U version of the same re-release that hit the region on PS3 last November.
PlayStation 2 gamers may remember the original Yakuza titles that were released worldwide, which were fairly experimental action adventure titles that were intentionally mature in nature, and gave the player freedom to explore bars, shops and other locations. As the title suggests, you play a gangster from the notorious Yakuza organisation, so you can imagine some of the shenanigans that take place.
Due this Summer, what differentiates this release from the PS3 equivalent? It's all about the GamePad, of course, with a map and hot-keys populating the controller's screen, as well as the almost-standard inclusion of off-TV play. As the PS3 HD bundle of the two titles was Japan-only, and as this was only shown in the Japanese Nintendo Direct, the odds are looking relatively slim that this will come West.
Did you play either of the original titles on Sony's last-generation console, and would you like a chance to play these improved versions on Wii U? Maybe the footage below will help you decide.
[source twitter.com]