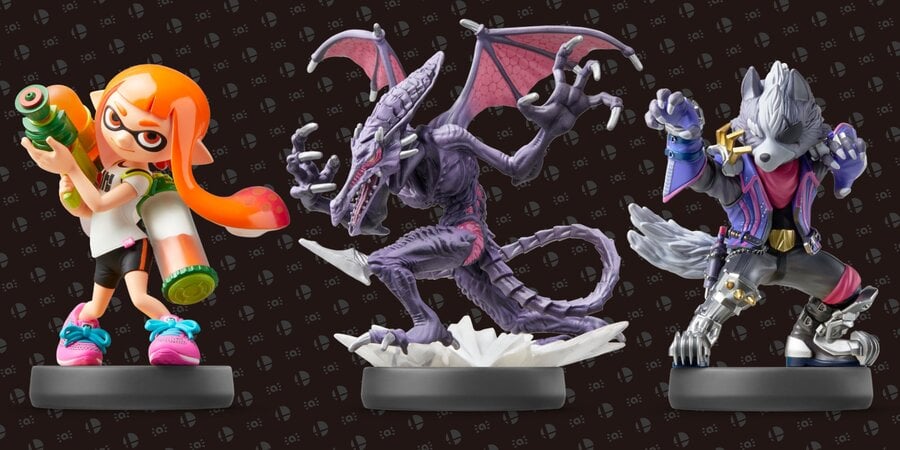 Nintendo has revealed that the previously announced Ridley and Inkling amiibo, as well as a never-before-seen Wolf amiibo, will all be launching alongside Super Smash Bros. Ultimate on 7th December.
Ridley and Inkling are making their debut in the new title, with Wolf making a comeback since his only appearance in Super Smash Bros. Brawl on the Wii. The figures are set to retail for $15.99 when they launch this December, with older Smash amiibo also returning later this year for their usual price of $12.99.
Classic Smash Bros. characters who are yet to be immortalised in amiibo form are also expected to receive a similar treatment, such as Ice Climbers and Pichu, but we are yet to hear about any official release for their figures just yet.
Will you be collecting the new amiibo? Let us know with a comment down below. 
[source twitter.com]