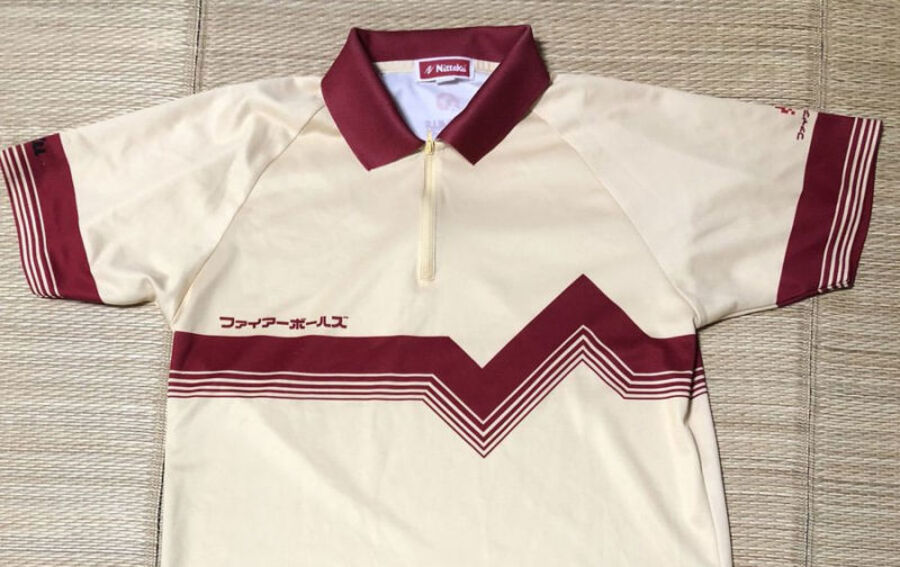 We all know and love the products that come flying out of Nintendo HQ, but most of us have no clue what actually happens inside those blessed halls. As it turns out, one thing that seems to take place is a spot of table tennis - and wow do the staff play in style!
Former Nintendo employee Masaaki Sano has shared some images on Twitter showcasing Nintendo's internal Table Tennis team's kit. There are two variants, both themed around the Famicom console, and both were apparently designed by another company employee.
Being the perfectionists that Nintendo staff are, the jerseys also feature the words 'The Fireballs' in Japanese on the front (which is the name of the team) and even have a little pixelated Mario fireball on the shorts acting as a little logo. We knew Nintendo's game development skills were pretty great, but these kit designs are seriously good, too.
While you'll probably never be able to get your hands on one of these shirts, you could always try to get yourself a Kyoto Sanga football kit. If you weren't aware, Nintendo sponsors the team and has its name plastered across the top of the shirt on the back in kanji.
You learn something new every day...
[source kotaku.co.uk]