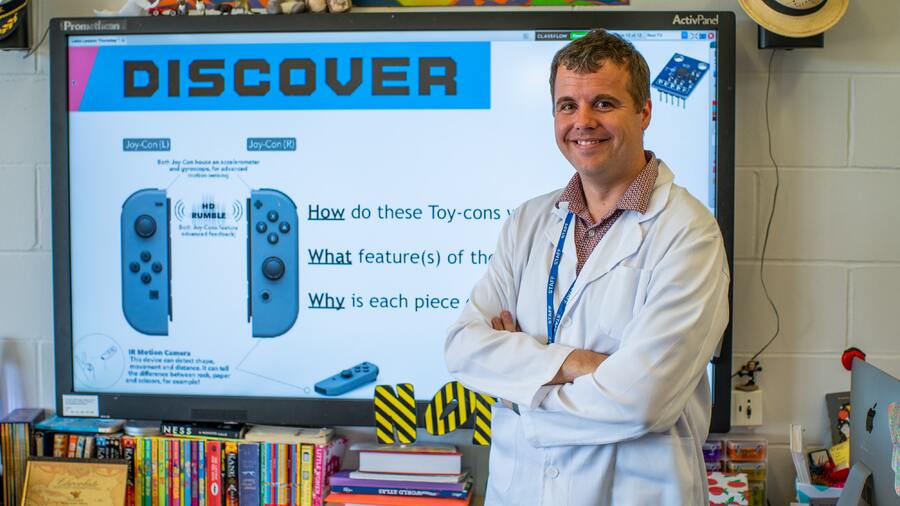 A UK primary school teacher has proven that learning really can be fun, taking Nintendo Labo into the classroom to teach students skills in maths, science, and design.
Chris McGivern, a Year 6 teacher at Crawley-based Southgate Primary School, has been using the interactive cardboard toys to build new lesson plans, aiming to both stimulate creativity and work through the school curriculum in new, engaging ways. Students were challenged with building the Nintendo Labo Toy-Con RC Car using the cardboard sheets straight from the box, and then had to figure out a way to customise them so that they could successfully transport a biscuit between two points.
Using the standard RC Car as their starting point, students had to explore which rumble frequencies were best for generating more speed or for increasing stability, and also had to use math and reasoning skills to work out the direction and movement of the models.
"Nintendo Labo is a fun and creative way to access the curriculum", McGivern explained. "The children's enthusiasm for the product is just the first step. Then it's encouraging collaboration, the sharing of ideas, and ultimately the testing of them."
It wasn't long ago that Nintendo of America president Reggie Fils-Aimé was talking about the company's aim to reach new, potentially non-gaming audiences, and this certainly shows one way in which the product can do just that. Labo seems like a great educational tool and could well see success in the school environment - perhaps we'll see Nintendo aiming to get more sets into schools in the future.
Now then, why weren't our school days full of video games?
[source home.bt.com]