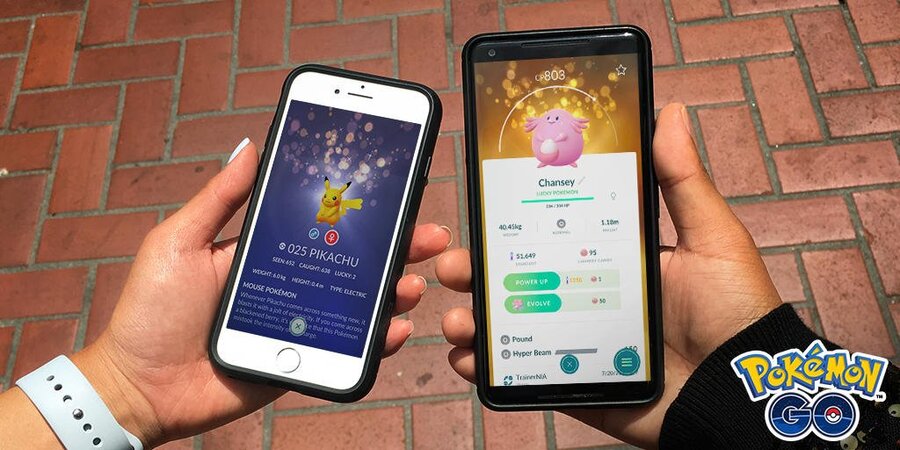 Pokémon GO is adding a new type of monster to get your hands on, theoretically making the whole levelling up experience a little easier.
These 'Lucky' Pokémon are part of a feature that has yet to be officially detailed, with just a glimpse of what's to come being shared by Niantic so far. News of the Lucky critters was first leaked by @Chrales on Twitter, with Pokédex screens showing a slightly different look than that which we're used to.
Shortly afterwards, that very same screen appeared in a Niantic tweet, this time for Pikachu and Chansey instead of Dragonite and Bulbasaur.
In addition to costing less Stardust to power up, Lucky Pokémon are treated to a special background, making them stand out in a similar way to shiny Pokémon, and each entry in your Pokédex will now show a counter for the number of Lucky critters caught alongside the usual 'seen' and 'caught' figures.
These new Pokémon were added in the background of the latest game update on Android, but have yet to be officially released; whether these Lucky monsters will appear in the wild like their traditional counterparts, or whether they'll only be available from events or through features like trading, is therefore unknown.
Are you still working on your Pokédex in Pokémon GO? Does this new addition sound like a promising idea to you? Let us know your thoughts with a lovely comment below.
[source eurogamer.net]